Health, safety and wellbeing
Looking after our team members and providing a safe and fulfilling work environment.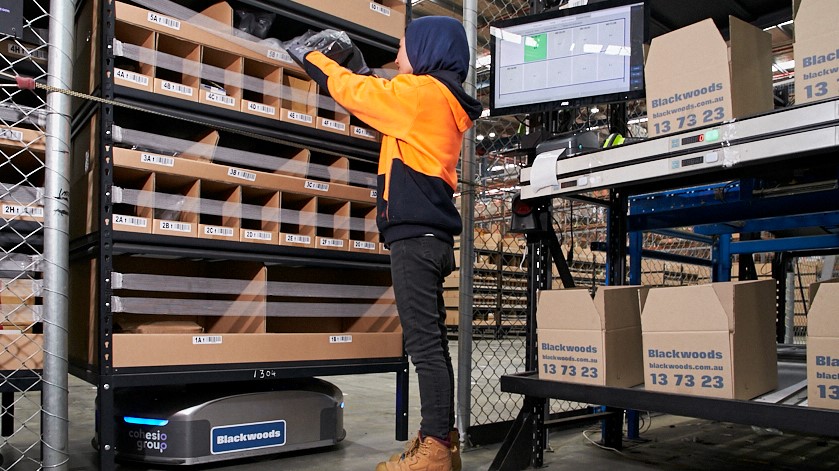 Wesfarmers is focused on team member safety and wellbeing. Wesfarmers maintained its commitment to providing a safe and fulfilling work environment for team members, and improvements in safety results were recorded across most businesses.
This year, Group TRIFR was 11.3 compared to 9.2 last year (excluding Wesfarmers Health last year).
The TRIFR increase was largely attributable to Bunnings where TRIFR results were impacted by a change in reporting methodology to better align with the broader Group, as we as an increase in manual handling injuries. As a result, Bunnings has implemented a strategy to improve TRIFR.
The Group has maintained its focus on enhancing the mental health of our team members, conducting a baseline mental health survey across all divisions to identify opportunities to further support our teams. The divisions have programs in place for identifying and managing psychosocial risks, which are focused on creating mentally healthy workplaces so our team members can be at their best.
During the year, we completed an external safety review, identifying leading safety and wellbeing practices. The review validated many of the Group's safety and wellbeing strategies and identified opportunities to enhance wellbeing measurement and develop new indicators, which will be introduced in the 2024 financial year.

All divisions have established Occupational Health and Safety (OHS) management systems. The systems assist divisions in fulfilling their legislative requirements as well as meeting the requirements of our self-insurance licences. There are resources made available within each of the divisions to manage these systems and provide technical safety support and services to the business. External expertise is sought where required.

The systems cover all team members who work under the Division's management control and are audited regularly by independent auditors to meet requirements of our self-insurance licences.
Each OHS system includes processes for:
the reporting of risks, hazards, and incidents as well as risk assessment, incident investigation and subsequent continuous improvement

team member participation and consultation.
This year, Wesfarmers had 4,681 workers' compensation claims compared to 8,651 last year.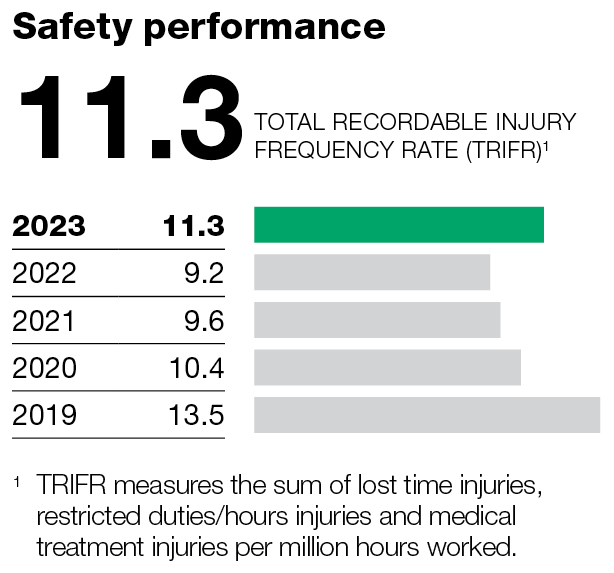 GRI 3-3, GRI 403-1, GRI 403-2, GRI 403-3, GRI 403-4, GRI 403-5, GRI 403-6, GRI 403-7