Worker grievance helpline extended to more workers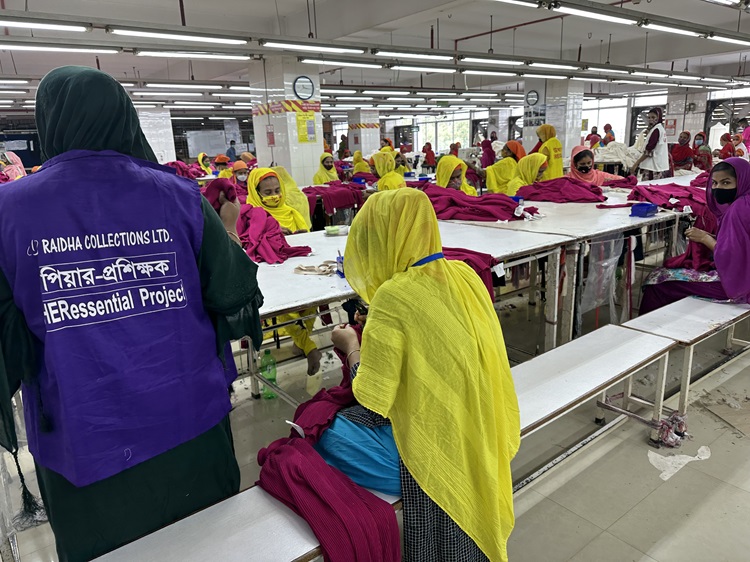 This year, Bunnings, Blackwoods, Bullivants, Officeworks and Workwear Group extended their worker grievance helplines. Introduced in 2021, the Your Voice, Worker Helpline complements the Group's ethical sourcing program by providing additional visibility of issues beyond the regular cadence of ethical sourcing audits.
The helpline aligns with the United Nations Effectiveness Criteria for Operational Grievance Mechanisms and provides supply chain workers with support to secure remediation.
This year, the helpline was implemented at an additional 180 supplier sites covering more than 43,000 workers in China, Indonesia, Taiwan, and Vietnam. The service now provides workers at more than 350 manufacturing sites with access to the helpline, to confidentially raise concerns about their working conditions.
The helpline is independently managed by dedicated in-country teams, and investigation and remediation activities are conducted in a way that protects the confidentiality of the person raising the grievance.
To support the expansion of the helpline, Bunnings delivered training to direct and indirect supplier factory management teams in English, Mandarin, Vietnamese and Bahasa. To ensure factory workers are aware of the helpline, on-site training was also delivered to more than 2,900 workers in China and Indonesia.
In the past year, nine contacts were received, with eight of those consisting of general questions or otherwise deemed out of scope (such as originating from sites outside Wesfarmers' supply chain). One grievance was substantiated, relating to worker access to social insurance payments.