Wesfarmers Chemicals, Energy and Fertilisers

Chemicals, Energy and Fertilisers manages nine businesses in Australia and employs almost 1,500 team members across its production and distribution facilities and support offices.
CSBP Ammonia, Ammonium Nitrate and Industrial Chemicals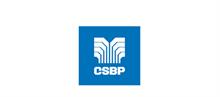 CSBP manufactures and supplies ammonia, ammonium nitrate and industrial chemicals to the Western Australian resource and industrial sectors. CSBP also supplies ammonium nitrate via break bulk shipments nationally and internationally.
Visit CSBP Ammonia, Ammonium Nitrate and Industrial Chemicals Website