Workwear Group's partnership with The Big Issue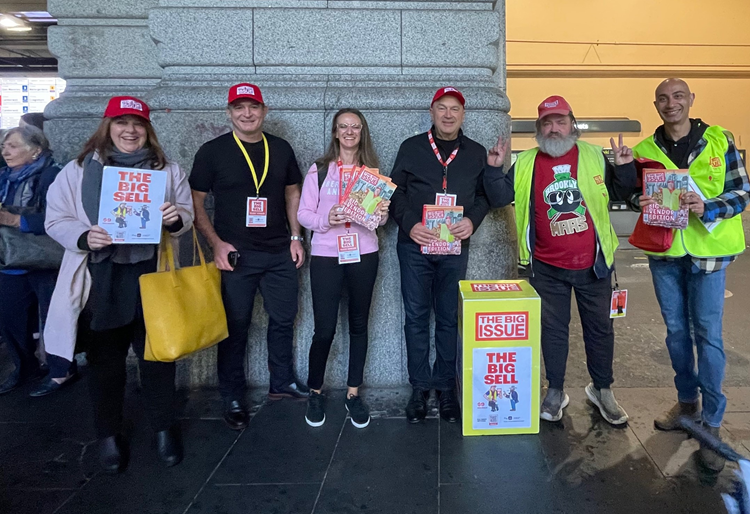 In 2022, Workwear Group commenced a three-year partnership with The Big Issue, an independent, not-for-profit organisation dedicated to creating work opportunities for people experiencing homelessness, marginalisation and disadvantage.
Workwear Group's contribution involves an annual financial commitment, skilled and unskilled volunteering opportunities for Australian team members, and in 2022, the provision of product support in connection with the re-design of the uniform for The Big Issue street vendors.
Workwear Group's partnership funding has provided The Big Issue with the opportunity to employ a dedicated development manager whose role, among other tasks, is to identify potential growth opportunities for The Big Issue's female workforce. This has included an exploration study around textile and uniform decommissioning and has involved the attendance of events and workshops to understand the sector and network, managing pilot sessions with the women and meeting with industry leaders and experts to collaborate and learn more about the potential work involved.
Workwear Group has played an integral part in this exploration, providing opportunities for pilots and making introductions to its network. In 2023, Workwear Group connected The Big Issue to a recycler, which has the potential for large and ongoing contracts of textile decommissioning. The Big Issue is applying for funding to set up the infrastructure.
In addition to Workwear Group's financial contribution and product support, team members have volunteered with The Big Issue's Street Soccer program, cooked breakfast for vendors at new edition launches, and supported magazine distribution and street vendor engagement.