Wesfarmers OneDigital

Established in 2022, OneDigital brings together the Group's digitally native businesses, including the OnePass membership program, the Catch marketplace, and the Group data asset. OneDigital powers the Group's data and digital growth ambitions and provides customers with a more seamless, rewarding and valuable omnichannel experience across the Group's retail businesses. The division employs about 600 team members.
OnePass

The OnePass program provides members with additional benefits and convenience when shopping with the Group's retail businesses. In early 2022, the Club Catch subscription program was rebranded and repositioned as OnePass. Kmart, Target and Catch are currently part of the OnePass program, with partnerships with Bunnings and Officeworks, and additional benefits to be added over the coming year.
Visit OnePass Website
Catch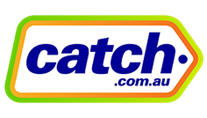 Catch is an online marketplace which commenced operations in 2006 and was acquired by Wesfarmers in August 2019, bringing highly complementary digital retail and fulfilment capabilities. Catch's vision is to be the trusted place where Australians start their shopping journey. Catch operates an online business model offering branded products on a first-party basis and a third-party online marketplace. Its online operations are supported by a leading technology platform and fulfilment centres located in Victoria and New South Wales.
Visit Catch Website