Officeworks is committed to helping make bigger things happen for its customers, team members, the community and stakeholders. It operates 167 stores across Australia, a website that is home to more than 40,000 products, a national call centre, a team that helps businesses start, run and grow, and Geeks2U.
Officeworks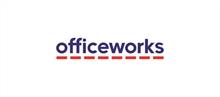 Officeworks is Australia's leading retailer and supplier of office products and solutions for small and medium-size businesses, students and households, operating through a nationwide network of 166 stores. Officeworks employs more than 9,000 team members.
Visit Officeworks Website
Geeks2U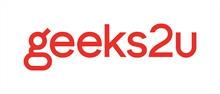 Geeks2U is Australia's leading provider of on-site PC repairs and IT support for home and business. Geeks2U's computer support services include hardware and software repairs, system security solutions, wireless and wired networking services, virus and spyware prevention and removal, and data backup and recovery solutions.
Visit Geeks2U Website