Catch partners with Circonomy on customer returns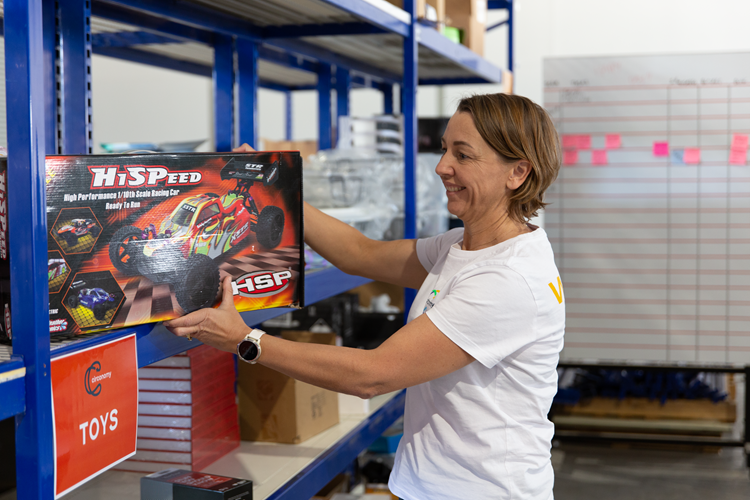 Catch recognises the importance of transitioning to a more circular economy by extending the life cycle of its retail products to reduce the environmental impact of production and consumption from unwanted goods.
As a pure play online retailer, Catch faces a challenge in reselling unwanted items that have been returned by customers with their packaging opened. If products cannot be resold or redistributed for reuse, disposal of these products contributes to the Catch waste footprint.
To address this issue, Catch joined forces with Circonomy in a pilot initiative from January to June 2023. The program saw Circonomy work with Catch to collect, transfer, refurbish, repair and repurpose still-useful products, including footwear, clothing, electronics items and furniture, which may have been damaged in the supply chain or returned and unfit for immediate sale. When the goods arrive at Circonomy's warehouses, they go through a vigorous quality assurance process, which includes tag and testing of any electrical items. The process ensures items are functional and safe before they are re-homed through ecommerce channels.
This solution not only reduces waste sent to landfill and energy usage associated with extra storage requirements but also helps Catch recover some portion of the cost of goods. By the end of the six-month pilot, the initiative had helped to keep more than 18,262 customer-returned items in circulation.
According to Circonomy CEO, Ryan Swenson, 'Businesses need a more sophisticated approach to handling excess, outdated, used or what could be deemed as imperfect products. Current systems are costly, wasteful and inefficient. This is a national challenge that requires national solutions that are available at scale.
'Circonomy's circular economy model aligns with Catch's sustainability goals and we are thrilled to provide a practical, sustainable and transparent solution that benefits people and the planet."