Supporting Australian arts and culture at home and on the international stage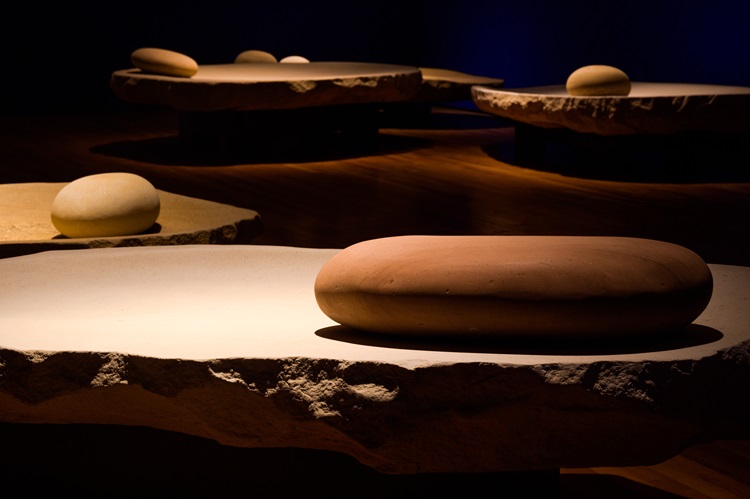 Among our most longstanding arts partners is West Australian Symphony Orchestra (WASO). We share a connection that dates to the 1930s when orchestral concerts were broadcast to regional audiences on the fledgling Wesfarmers cooperative radio station 6WF.
Today, with our support as Principal Partner, WASO is Western Australia's largest and busiest arts organisation, performing 48 weeks of the year under the baton of internationally acclaimed Principal Conductor, Asher Fisch.
Our support enables WASO to engage audiences across the state with a dynamic program of performances, music education and community outreach, including commissioning and supporting Indigenous musicians.
Another highlight of the Wesfarmers Arts program is our partnership with the National Gallery of Australia.
Reflecting our longstanding commitment to a more reconciled Australia – and one of three leadership projects underpinning our Elevate RAP – was the international tour of Ever Present: First Peoples Art of Australia.
Drawn from the collections of the National Gallery of Australia and The Wesfarmers Collection of Australian Art, Ever Present showcases more than a century of Aboriginal and Torres Strait Islander art (from 1887 to the present) through 170 works by more than 100 artists.
Ever Present toured to the National Gallery Singapore from 27 May to 25 September 2022 where it was seen by 85,000 people, bringing total attendances to 130,000 visitors since the exhibition premiered in Western Australia in 2021.
Ever Present is next presented at the Auckland Art Gallery Toi o Tamaki from 21 July to 30 October 2023 – taking the art of Australia's First Peoples to an international audience.