Clean hydrogen innovation in Australia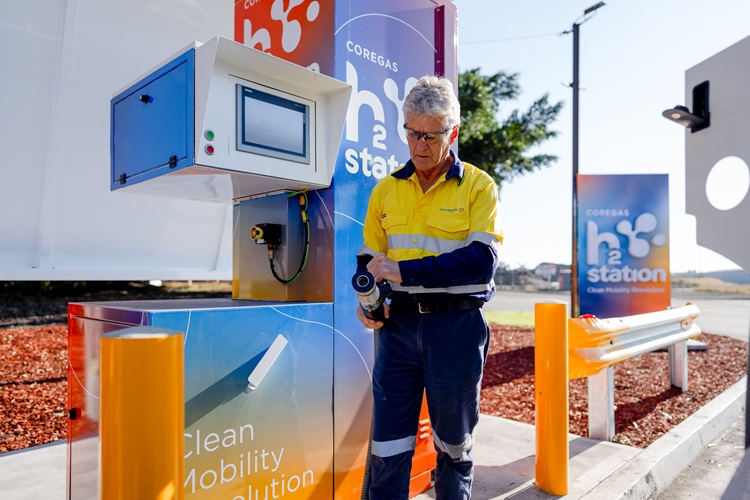 In partnership with industry innovators and Government bodies, Coregas has several initiatives that are contributing to the clean energy transition as it pursues its decarbonisation objectives.
Recognising the efficiency of liquefied hydrogen for transport, Coregas was the first to operate and maintain a liquefied hydrogen plant, facilitating the export of hydrogen to Japan. Coregas' involvement in the Hydrogen Energy Supply Chain project, Australia's most advanced clean hydrogen initiative, has positioned the business as a key player in advancing liquefied hydrogen competence. Coregas is now preparing the pilot facility for hydrogen research, market development and training, supporting the establishment of a domestic liquid hydrogen supply chain.
With the support of the New South Wales Government, Coregas commissioned Australia's first heavy vehicle refuelling station, known as the 'Coregas H2Station'. This facility is equipped with a high-pressure hydrogen dispenser with capacity to refuel up to 10 prime movers per day. Coregas also plans to introduce two hydrogen-powered prime movers in the 2024 financial year, with its partner Hyzon. These vehicles will reduce Coregas' carbon emissions and provide transport solutions within a 300-kilometre radius.