NAIDOC Elders lunch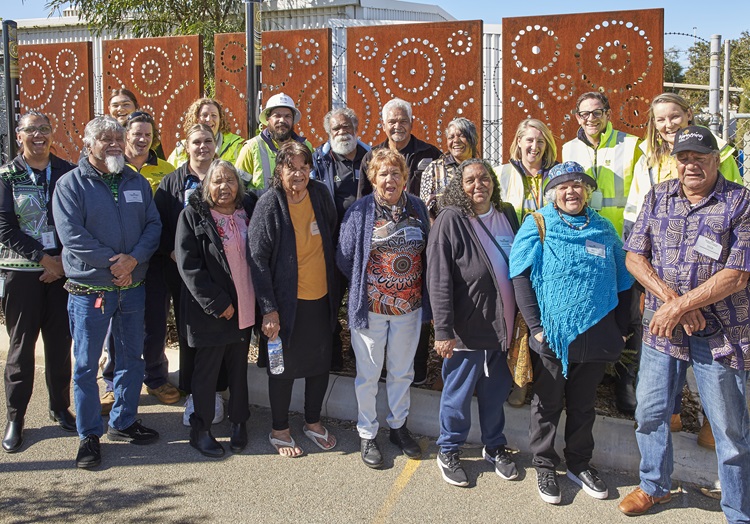 As a business that is committed to safety and inclusion, WesCEF's support of Aboriginal and Torres Strait Islander team members extends beyond its workplace and into the communities in which it operates.
Over the years, WesCEF has engaged with local Indigenous community groups and sought to increase the number of Indigenous team members to a level equivalent to or greater than parity with representation in society.
WesCEF believes all businesses have a role in developing a more equal, just and harmonious society. It shows its support for reconciliation and strengthening relationships between Indigenous and non-Indigenous peoples through several engagement opportunities throughout each year.
During the 2023 financial year, WesCEF celebrated NAIDOC Week by hosting a lunch for local Aboriginal Elders within the cultural garden established at its Kwinana operating site, located on the Western Australian coast. The theme of NAIDOC Week in 2023 was 'For our Elders', a reminder to celebrate the rich history, culture and achievements of our nation's First Peoples. NAIDOC Week was celebrated within the Kwinana community at the end of June 2023 to enable participation from schools.
WesCEF took the opportunity to show respect, gratitude and admiration for 10 local Elders for their role in preserving cultural heritage by providing a morning of shared storytelling and a meal that included native local ingredients. WesCEF Indigenous team members shared hampers with local Elders, supplied by Indigenous business Kulbardi, who WesCEF has had a longstanding relationship.
Also, during the year, representatives from WesCEF's Executive Leadership Team and Indigenous team members were taken on a tour of significant cultural sites within the Kwinana community, where Elders and community members were invited to share their stories and express their views about how WesCEF can support the community. The popularity of this initiative has meant it will now become a bi-annual event in WesCEF's calendar of community engagement.