Circular economy
Wesfarmers is committed to taking care of the environment, developing and implementing strategies to manage and reduce material environmental impacts and risks. These include strategies to better understand our impact and dependence on nature and manage resources and waste.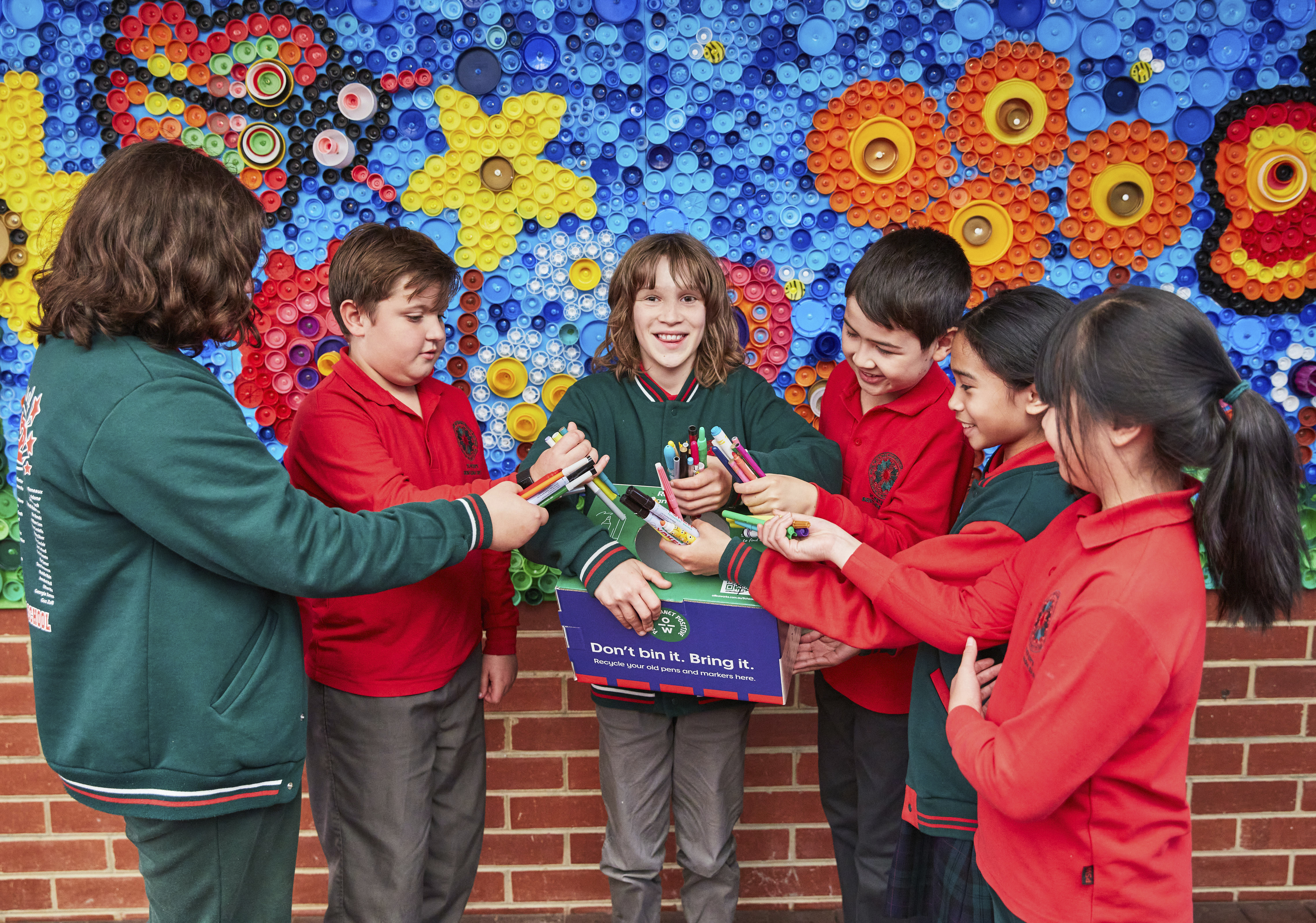 We recognise that there are limited natural resources in the world, and that our divisions can reduce their impact and dependence, and create long-term value, by becoming more circular. Across the Group, we are focused on the sustainability of supply chains and, where possible, are working to support the use of more sustainable raw materials and to design out future waste.
Cross-functional teams are key to the development and deployment of circular solutions. During the year, Kmart Group hosted circular design workshops for apparel and Bunnings launched team member and supplier training to support the uptake of new sustainable packaging guidelines.
Waste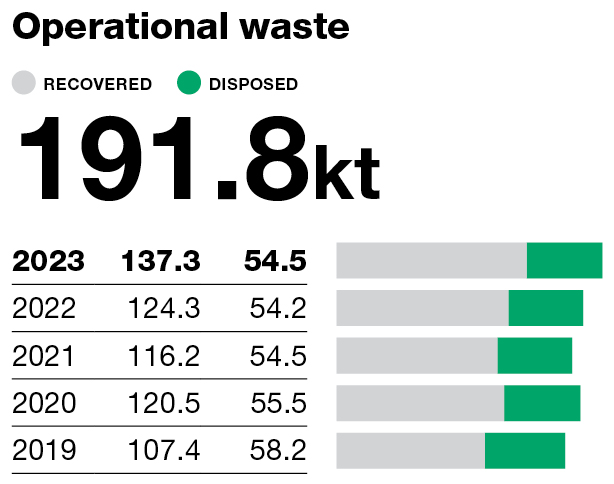 Reducing operational waste generated and waste that is disposed continues to be a focus across the Group. The divisions are diverting their operational waste away from disposal, such as to landfill, recognising this delivers environmental and financial benefits.
This year, approximately 72 per cent of Group operational waste was recovered and diverted from landfill up two per cent on the prior year, driven principally by increased waste recovery at Bunnings.
Bunnings diverted about 57 per cent of its operational waste from landfill, an improvement of about two per cent compared to last year. Kmart Group diverted 82 per cent and Officeworks diverted about 88 per cent. The Health division reported operational waste from its company-owned distribution centres for the first time this year.
Improved waste diversion was achieved to varying degrees by a mixture of increasing reusable packaging, reducing the use of non-recyclable materials, reviewing the terms of waste and recycling contracts and better using data to develop new initiatives.

Bunnings, Kmart Group, Officeworks, Industrial and Safety, and Wesfarmers Health worked with social enterprises, businesses and community and not-for-profit organisations to provide recycling programs for products, including batteries, paint, uniforms and electrical items, such as power tools and e-waste.
Packaging and plastic
In 2018, Australian federal and state governments set packaging and plastic targets applicable to all packaging made, used and sold in Australia. The targets include 100 per cent reusable, recyclable or compostable packaging, 50 per cent average recycled content, and phasing out single-use plastics by 2025.
As members of the Australian Packaging Covenant Organisation (APCO), Bunnings, Officeworks, Workwear Group, Blackwoods, Kmart and Target have committed to targets, including 100 per cent reusable, recyclable or compostable packaging for own-brand products. During the year, Wesfarmers Health signed up to APCO and expect to report against APCO targets in the 2024 financial year.
While satisfactory progress has been made replacing plastic packaging, significant focus is required to meet these 2025 targets.
GRI 3-3, GRI 306-1, GRI 306-2, GRI 306-3, GRI 306-4, GRI 306-5