Wesfarmers clusters its three industrial businesses, Chemicals, Energy and Fertilisers; Resources; and Industrial and Safety into the Industrials division. The purpose of a single Industrials division is to increase the focus on industrials in recognition of the growth in scale and of the group. The three businesses are operated autonomously and share insights and capabilities where relevant.
Resources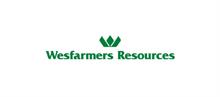 Wesfarmers Resources is a significant Australian export miner, with investments in two world-scale open-cut coal mines. Operations comprise the Curragh mine in Queensland's Bowen Basin (metallurgical and steaming coal for export and domestic markets) and a 40 per cent interest in the Bengalla mine in the Hunter Valley of New South Wales which produces steaming coal for export markets.
Visit Resources Website
Curragh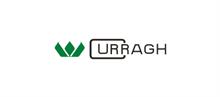 Wesfarmers operates the Curragh mine situated 200 kilometres west of Rockhampton in Queensland's Bowen Basin. As one of Australia's largest independent coal producers, Curragh produces around 12 million tonnes of metallurgical and steaming coal annually.
Export metallurgical coal is transported 300 kilometres by rail to the Port of Gladstone where it is shipped to customers in Japan, South-East Asia, Europe and South America.
Curragh's steaming coal is produced for domestic power generation and transported by rail directly to the Stanwell Power Station near Rockhampton. The 20 kilometre overland conveyor which transports coal from Curragh North to Curragh is the longest single-flight conventional conveyor in the world.
Visit Curragh Website
Bengalla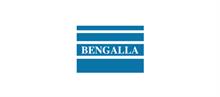 Wesfarmers has a 40 per cent interest in the Bengalla open-cut coal mining joint venture, situated at Muswellbrook in the Hunter Valley of New South Wales. The mine is capable of producing approximately nine million tonnes of thermal coal for both domestic and export markets.
Bengalla is considered one of the more technically advanced and productive operations in the region. Bengalla has approvals in place to continue open cut mining until 2039.
Visit Bengalla Website