The Industrials division includes Wesfarmers' two industrial businesses: Chemicals, Energy and Fertilisers, and Industrial and Safety. The businesses, under focused leadership, continue to invest in digital systems, supply chain improvements and adjacent market opportunities to position each business for future growth.
Chemicals, Energy & Fertilisers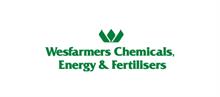 Wesfarmers Chemicals, Energy & Fertilisers (WesCEF) operates eight businesses in Australia and employs approximately 1,300 team members. WesCEF's business units are Chemicals, Energy (Kleenheat), and Fertilisers.
CSBP Ammonia, Ammonium Nitrate and Industrial Chemicals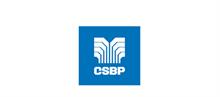 CSBP manufactures and supplies ammonia, ammonium nitrate and industrial chemicals to the Western Australian resource and industrial sectors. CSBP also supplies ammonium nitrate via break bulk shipments nationally and internationally.
CSBP Fertilisers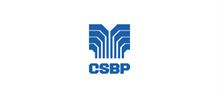 CSBP Fertilisers manufacture, import and distribute phosphate, nitrogen and potassium-based fertilisers in blended, compound and liquid form for the Western Australian agricultural sector. CSBP also offers farmers a comprehensive soil and plant analysis service supported by the NUlogic interpretation model delivered by its network of staff and accredited partners in regional WA.
Decipher

Decipher is a technology business platform that provides innovative land management solutions for the agricultural and mining sectors. DecipherAg is a cloud-based solution that supplies farmers with precise data to make more informed nutritional decisions. DecipherGreen provides the latest agricultural and mining technology to drive progressive mine rehabilitation.
Australian Vinyls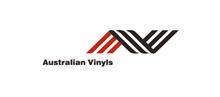 Australian Vinyls is Australia's leading supplier of polyvinyl chloride resins. Vinyl resin is used in a wide range of products such as piping, cable insulation, floor coverings, building profiles, packaging and compounds. AV's subsidiary ModWood produces wood-plastic composite products from recycled wood and plastic.
Australian Gold Reagents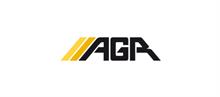 AGR is a 75 per cent owned joint venture with Coogee Chemicals. It is Western Australia's sole manufacturer of sodium cyanide, which is used in the mining industry for gold extraction. AGR has been manufacturing and distributing sodium cyanide to the WA and international gold mining industry for over 20 years and is also a key supplier to international gold mining operations.
Queensland Nitrates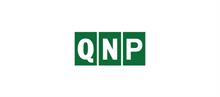 CSBP has a 50 per cent interest in QNP, a fully integrated ammonia/ammonium nitrate facility located near Moura in central Queensland. QNP has a manufacturing capacity of approximately 230,000 tonnes per year of explosive grade ammonium nitrate.
EVOL LNG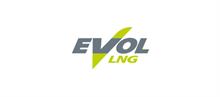 EVOL LNG is a part of Kleenheat, producing and supplying liquefied natural gas (LNG) as a fuel for remote power stations, industrial facilities, marine bunkering and transportation.
Kleenheat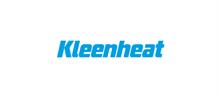 Kleenheat is an energy solutions provider in Western Australia and the Northern Territory.
Kleenheat produces, imports and distributes liquefied petroleum gas (LPG) to residential and commercial markets across WA and NT through a comprehensive network of distribution centres and dealers; as well as retailing natural gas to residential and commercial markets, and electricity to businesses in WA.
Covalent Lithium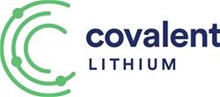 Covalent Lithium is a 50 per cent owned joint venture with Sociedad Quimica y Minera de Chile S.A, one of the world's largest producers and marketers of lithium products. Covalent Lithium is based in Perth and manages the Mt Holland lithium project, which will be a fully integrated producer of battery quality lithium hydroxide in Western Australia.
Blackwoods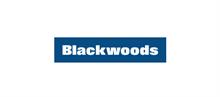 Blackwoods is a leading supplier of tools, safety gear, workwear and other industrial supplies to businesses of all sizes across Australia. As a full-service provider, Blackwoods offers a wide range of product choices, supported by reliable advice and service, along with expert technical knowledge and solutions.
Customers can count on Blackwoods' specialist knowledge in a range of areas, including safety equipment, fasteners, welding, gas and abrasives, lifting and rigging, apparel and footwear, and inventory solutions.
NZ Safety Blackwoods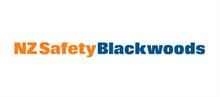 NZ Safety, Blackwoods Protector and Packaging House have joined forces to offer more than ever before. NZ Safety Blackwoods delivers the very best in safety, uniforms, engineering supplies and packaging. Expect more choice, more specialist expertise and same great service, all under one roof.
Greencap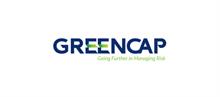 Greencap is the largest integrated risk management and compliance company in Australia. With more than 360 professional, technical and engineering staff based in 10 offices in Australia and Asia, Greencap service thousands of private and government clients in the education, property, resources, industrial, manufacturing, retail and services sectors.
Greencap's innovative approach to integrated service delivery means it layers its seven service areas across all geographical locations. These areas cover every field of industrial compliance and deliver unprecedented, integrated and efficient risk management and compliance services.
Coregas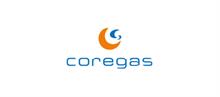 Coregas is the largest Australian-owned industrial, medical and specialty gas company. Its products range from common gases such as oxygen, nitrogen and argon to rarer gases such as krypton. It produces air gases at two air separation units in New South Wales and Queensland, plus acetylene and a state-of-the-art specialty gas laboratory in New South Wales.
Coregas services markets across Australia and New Zealand through a wide network of agents and distributors.
Workwear Group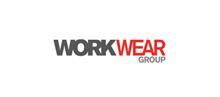 The Workwear Group have a portfolio of eight market-leading brands across apparel and footwear including King Gee, Hard Yakka, Stubbies, Bates, Wolverine, Totally Workwear, NNT and Incorporate Wear.
The Group adopts an end to end, solution-focused approach to managing every phase in its customers' workwear cycle. The business manufactures more than a million units each year, shipping to more than 30 countries. Workwear Group caters for small businesses to multi-national organisations with teams in place across the globe delivering the best workwear solutions.