Wesfarmers Industrial and Safety

Industrial and Safety operates three main businesses spanning safety products, industrial and corporate workwear, and industrial and medical gases. Industrial and Safety employs approximately 3,600 team members.
Blackwoods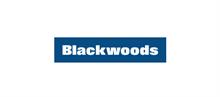 Blackwoods is a leading supplier of tools, safety gear, workwear and other industrial supplies to businesses of all sizes across Australia. As a full-service provider, Blackwoods offers a wide range of product choices, supported by reliable advice and service, along with expert technical knowledge and solutions.
Customers can count on Blackwoods' specialist knowledge in a range of areas, including safety equipment, fasteners, welding, gas and abrasives, lifting and rigging, apparel and footwear, and inventory solutions.
Visit Blackwoods Website