Kmart Group continues to improve in Ethical Fashion Report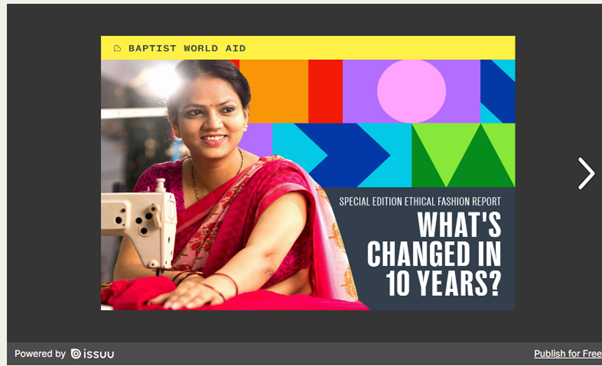 2023 marks 10 years since Baptist World Aid released its first edition of the Ethical Fashion Report, one of Australia's most recognised ethical fashion benchmarks. Each year, the Ethical Fashion Report rates more than 100 companies behind Australia's largest fashion brands on their ethical performance across five key sections: Policies and Governance; Tracing and Transparency; Supplier Relationships and Human Rights Monitoring; Worker Empowerment; and Environmental Sustainability.
As two of Australia's largest Australian fashion retailers, Kmart and Target have welcomed the external scrutiny the Ethical Fashion Report has placed on their sustainability performance in recent years. In 2013, Kmart and Target were given grades of D and C- respectively under the Ethical Fashion Report rating systems. While a new numeric rating system has since replaced the A to F grading system, both retailers scored 56 in 2023 and ranked equal 10th out of the 120 companies rated. Subsequently, Kmart was recognised in the top five companies for improvement over the benchmark's 10-year history.
The improvement of Kmart and Target in the Baptist World Aid Ethical Fashion Report is a reflection of the work undertaken by Kmart Group to improve its ethical souring and wider sustainability performance over the past decade – work that will continue in the coming years.