Officeworks reduces emissions and installs first lithium battery at Warana, QLD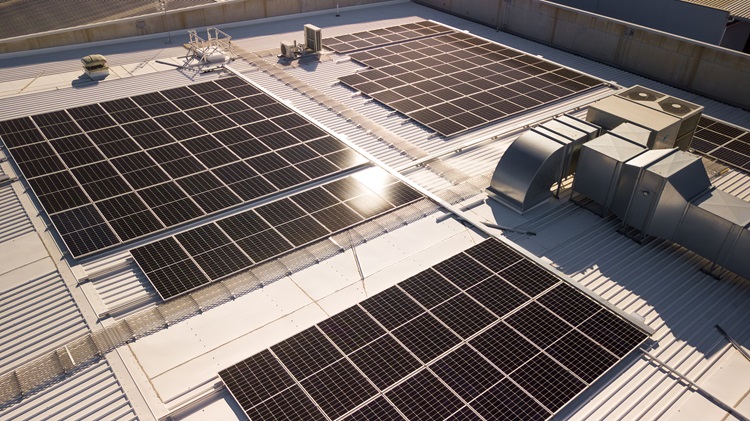 As a large retailer, Officeworks recognises the important role it plays in demonstrating action, advocacy for change and driving collaboration throughout its supply chain and across the broader retail sector when it comes to emissions and renewable energy.
As part of its commitment to transition to use 100 per cent renewable energy by 2025, Officeworks has switched on its first solar and battery-operated store in Warana, Queensland.
The Warana store on Queensland's Sunshine Coast will be Officeworks' first store that will be powered by a 100-kWh lithium battery and 100 kW of solar photovoltaic (PV), forming part of its commitment to taking meaningful climate action.
Officeworks has been working towards operating the 2,000 sqm store off 100 per cent renewable energy for two years and as part of the store design, has implemented sustainable design features, including:
a Thermoshield™ coated roof membrane containing small ceramic nodules to minimise solar heat gain and reduce the cooling load on HVAC (heating, ventilation and air-conditioning) systems, improving occupancy comfort and reducing energy costs
LED lighting in trading and back of house areas that is controlled via a BEMS (Building Energy Management System) and cloud-based platform, ensuring optimal performance and efficiency levels of HVAC and lighting
the installation of electric vehicle charging stations for customers and team members.

The new systems will account for 50 to 70 per cent of site energy consumption, with the build going beyond the standard store design to enable it to be climate resistant.
The installation of the 100-kWh lithium battery and 100 kW of solar PV is Officeworks' final stage in achieving its goal of operating the store on 100 per cent renewable energy by 2025. When fully charged, the battery will have enough energy to power approximately 70 per cent of the store, or 35 to 40 residential homes each day.
The enhanced features of the store allow Officeworks Warana to be on average 61 per cent lower in energy consumption and 55 per cent lower in energy costs compared to the remainder of its standard, large market Queensland stores.
While Warana is the first Officeworks store capable of using 100 per cent renewable energy, much of the Officeworks store network uses onsite generation and where possible, renewable electricity procurement.
Officeworks' long-term renewable energy agreement with CleanCo in 2022 was a significant step towards Queensland stores sourcing 100 per cent renewable electricity by 2025 and a net zero Scope 1 and Scope 2 emissions by 2030. The launch of the first behind the meter green energy powered store in Warana is a significant step forward in Officeworks' efforts to reduce its carbon footprint and operate in a more sustainable way.