Bunnings Launches a 'Your Voice, Worker Call-Back' service for factory workers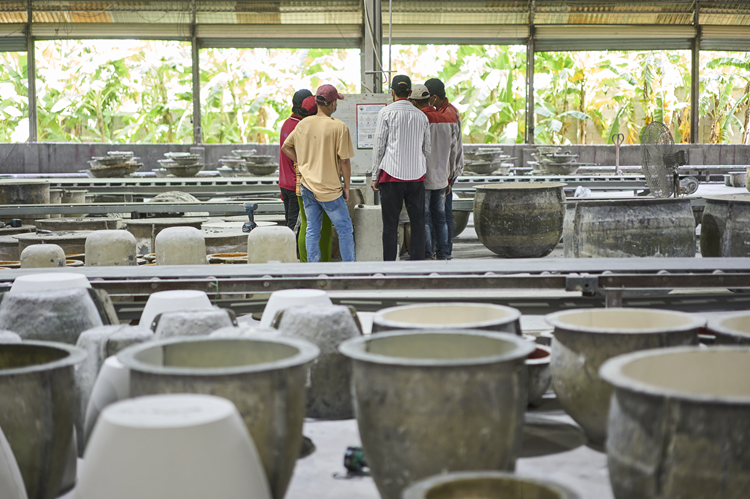 As a leading retailer of home improvement, trade and outdoor living products, Bunnings' supply chains are complex, global and multi-tiered. Bunnings recognises the important role it plays in upholding human rights and is committed to implementing new controls to drive further transparency in working conditions.
To support this, Bunnings launched its Your Voice, Worker Call-Back service during the year to actively seek feedback from factory workers globally. This proactive, worker-centred approach provides Bunnings with an opportunity to hear directly from factory workers, to better understand their experiences, needs and concerns. The new program complements the Bunnings Your Voice, Worker Helpline program, which supports factory workers with remediation of reported grievances.
Your Voice, Worker Call-Back is initiated during an on-site factory audit, via a Bunnings third-party, supply chain partner. This voluntary service is introduced to the worker during the interview section of an audit and requires a worker's consent. After the audit, the worker receives a phone call enabling them to provide feedback and raise concerns about their living or working conditions in a private setting in their native language.  
During the phone call a discussion establishes:
if the worker was asked to provide false or misleading information during the audit

if the worker experienced any retaliation or disciplinary procedures due to their participation in the audit

if the worker is making an unlawful repayment of debt to the factory

if overtime is voluntary

if the worker is aware of and would use the Bunnings Your Voice, Your Helpline service

if the worker is in control of their identity documentation

an opportunity for the worker to raise any other concerns.  
Since the launch of the Your Voice, Worker Call-Back service, 130 workers have been interviewed from 14 factories in China. Worker feedback is collated and analysed to drive continuous improvement of Bunnings' Ethical Sourcing Program. To date, no critical grievances have been raised and the call-back service has identified that 20.0 per cent of interviewed workers are aware of Bunnings' grievance mechanism (Your Voice, Worker Helpline) and 53.3 per cent would use it to raise a concern. 
Bunnings will continue to expand the Your Voice, Worker Call-Back service to additional regions, to verify the effectiveness of the helpline and to proactively provide workers with an additional channel to raise concerns.