People development, diversity and inclusion
We strive to create an inclusive work environment, with particular attention to gender balance and the inclusion of Indigenous people. We provide opportunities for our team members to enhance their job performance and develop their careers.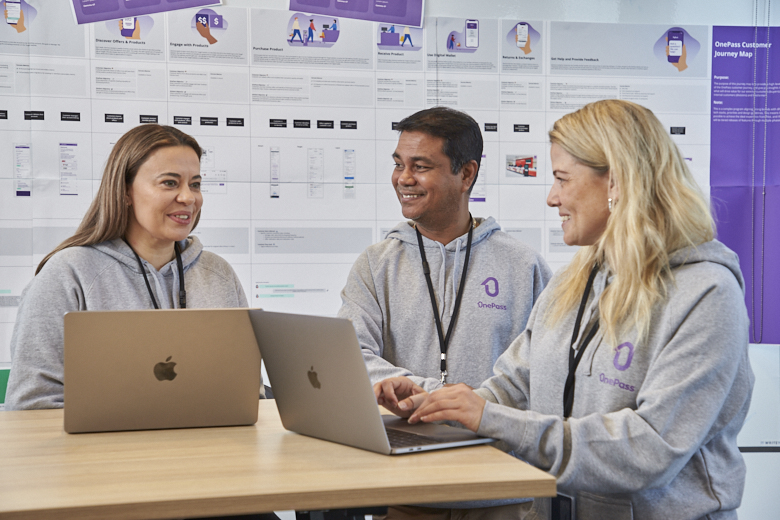 Wesfarmers employs approximately 120,000 team members who work in a wide range of roles, including front-line customer-facing roles, operational, technical or engineering roles as well as commercial and support function roles. Approximately 61 per cent of our team members are permanent (on a full- and part-time basis) and 39 per cent are casual, with the proportions varying across the divisions. During the year, the Group generated wealth of $43.7 billion, of which $6.0 billion related to salaries, wages and other benefits to our team members.
The Wesfarmers Code of Conduct sets out our commitment to treating everyone with respect, valuing diversity and providing a safe work environment. Building a diverse and inclusive workforce is key to our objective of delivering satisfactory returns to shareholders. Integrity and openness are core values of Wesfarmers and are central to who we are and how we work. An open and inclusive work culture helps to attract and retain an outstanding workforce with diverse strengths and experiences, and to maintain workplaces where everyone feels welcome, respected and safe.
For Wesfarmers, diversity extends to all people and perspectives. We promote gender balance across the Group, including in senior management. We also focus on the employment of Aboriginal and Torres Strait Islander people, and this year we maintained employment parity.
We are committed to providing opportunities for our 120,420 team members (as at 30 June 2023) to enhance their performance at work and encourage a learning culture to help advance careers.
Casual employment plays an important role for team members who value flexibility. Our businesses also benefit from this, for example when managing seasonal variations in employment with a peak in the Christmas period, in line with the broader retail industry.
Talent retention has always been a focus but is even more so in a tight labour market context. Our divisions continue to evolve their employee offering to attract and retain team members, including, where feasible, supporting hybrid and flexible ways of working and providing development opportunities. In line with global trends, our voluntary turnover rate for permanent and fixed-term team members was about 18 per cent this financial year.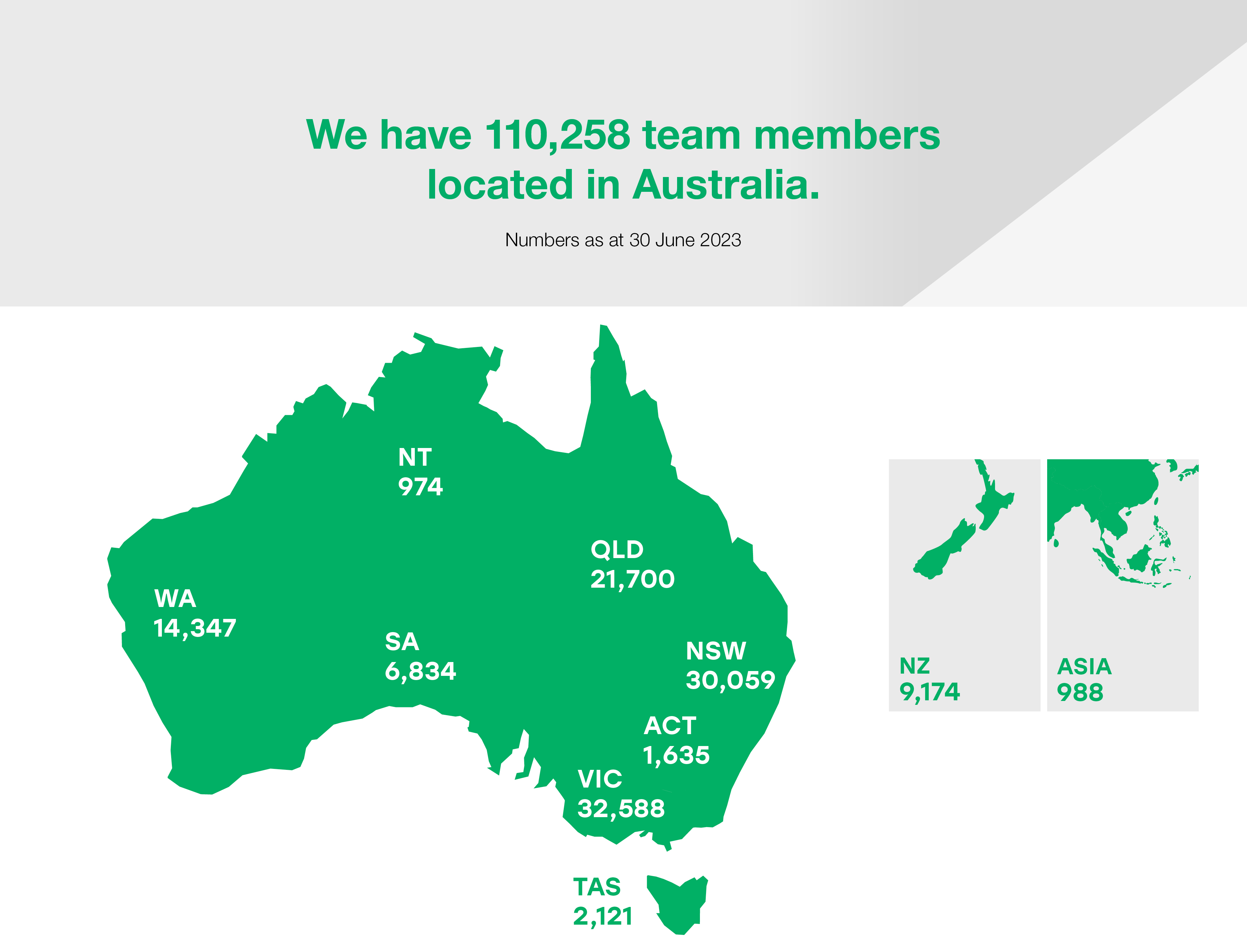 GRI 3 -3, GRI 401-1, GRI 402-1, GRI 404-2