NZ Safety Blackwoods supports Cyclone Gabrielle and Auckland flood recovery efforts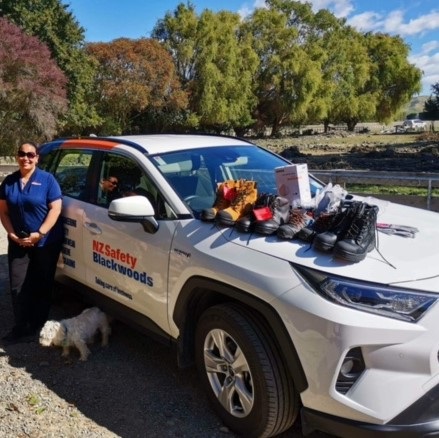 In January and February 2023, New Zealand saw unprecedented weather events sweep through Auckland and the upper North Island, with significant flooding affecting low-lying areas. The floods were closely followed by Cyclone Gabrielle, causing widespread damage to communities across the Gisborne and Hawke's Bay regions and cutting residents off from power, food and the rest of the country.

Flooding also caused significant contamination of houses and surrounding areas, so it was critical that anyone helping had the right personal protective equipment (PPE) for the job.
NZ Safety Blackwoods delivered immediate support to emergency support partners, charities and volunteer organisations by donating more than NZ$20,000 of PPE and other essential items to help communities get back on their feet.

NZ Safety Blackwoods is a key supplier to various government agencies throughout New Zealand, including Auckland Emergency Response, Civil Defence, Police, Fire and Emergency and the Defence Force, which ensures NZ Safety Blackwoods products are able to support the community.