Launch of the Judith ǀ Kmart Waluwin collection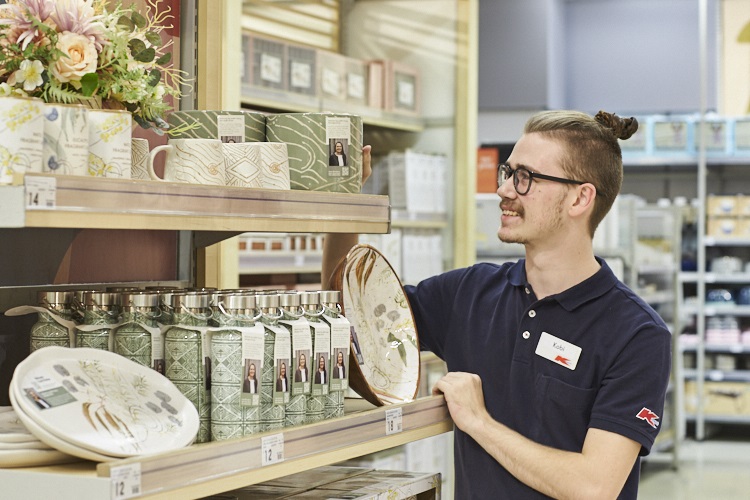 Partnering with First Nations businesses is a key pillar in Wesfarmers' Reconciliation Action Plan.
During the year, Kmart was pleased to collaborate with Waradgerie artist, Judith Young, to co-develop and launch the Judith Young ǀ Waluwin collection.
This is the first time Kmart has worked directly with a First Nations collaborator to develop an entire home range, including serving ware, mugs, decorative pots, candles, bed linen, tea towels and a canvas print.
Waluwin is a Waradgerie (Wiradjuri) word that means healing and good health. As Judith Young explained at its launch, 'the collection is about a healthy way of living.'
The artwork used in the collection includes leaves, traditional markings and colours that reference Country and hold cultural significance to Judith and her family.
The Judith Young ǀ Waluwin collection at Kmart was launched in March 2023 and has performed strongly with more than 115,000 units sold nationwide since its inception, delivering income to both Kmart and Judith Young.
Customers responded well to the way in which the collaboration celebrates First Nations culture, coupled with the Kmart's strong design principles and value.