WesCEF's 'waste not, want not' approach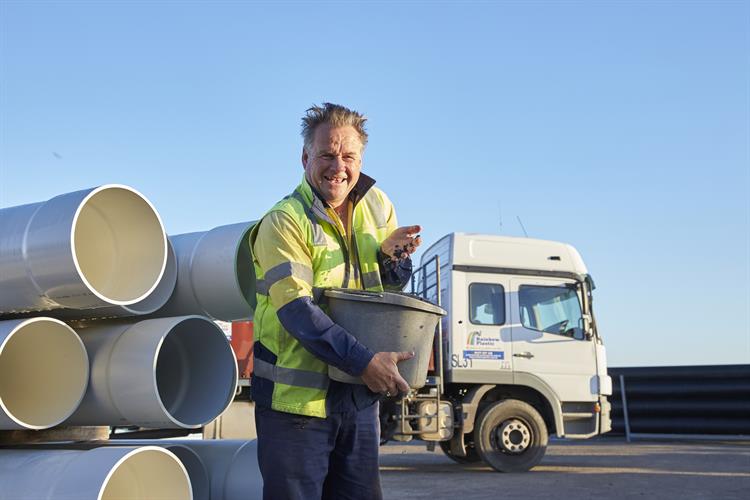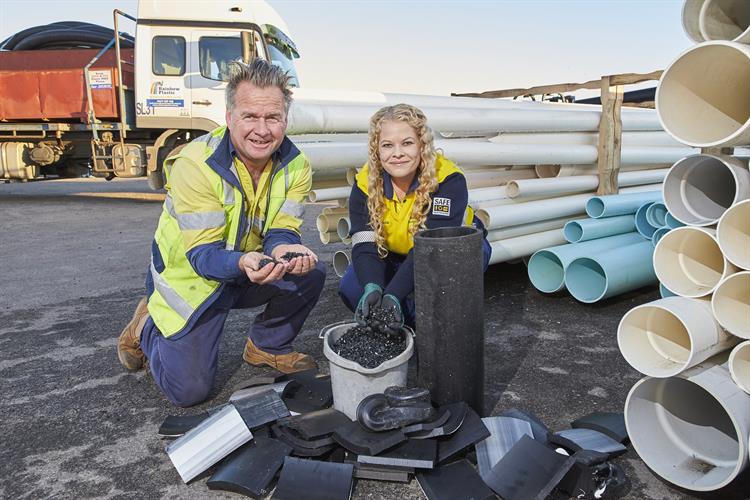 CSBP's Kwinana facility continued with its 'waste not, want not' approach in 2022, identifying ways to ensure products that are no longer needed, or at the end of their life cycle, are returned to the supply chain rather than landfill.
Working with its contracting partner, Vinidex, CSBP re-established a recycling route for its waste PVC pipe rolls generated from the bulk bags used to transport ammonium nitrate and fertiliser products. The new, unfilled bulk bags are delivered to CSBP wrapped around a pipe roll, and like plastic wrap used in kitchens, are pulled off the roll when the bag needs to be filled.
Other site material, such as rigid HDPE and PVC pipes, are also recycled using another contracting partner, Rainbow Plastic. These waste pipes are shredded/pelletised, and then sent to manufacturers where the recycled pipe is made into new plastic pipe, road products, cable covers and sheeting material.
A new avenue for recycling this year came from waste catalyst, which is produced by CSBP's Ammonia business. The waste catalyst contains metals such as nickel and zinc, which are currently disposed of to landfill.
However, CSBP found a specialist recycling business in Europe which coverts spent catalyst into products with ecological and economic benefits and has begun working to establish a transport route for recycling the product overseas.
During the COVID-19 pandemic, CSBP mandated the use of surgical and P2 disposable face masks as a safety control for its employees. Conscious that these masks would end up in landfill, the business expanded its existing stationary waste recycling to include face masks. Mask recycling collection points were established across all sites so masks could be shredded and the material reused.
CSBP will continue to progress additional opportunities in financial 2023, with potential for landfill diversion for alumina material used within the Ammonia plant to be incorporated into road base or other construction material.
There is also a recycling option being considered for product bags used in its Ammonium Nitrate and Fertiliser businesses through the Big Bag Recovery Scheme. Big Bag Recovery is the Australian Government's Accredited Product Stewardship scheme for plastic bags over 15 kilograms per litre of contents.