Collective action on climate change with CleanCo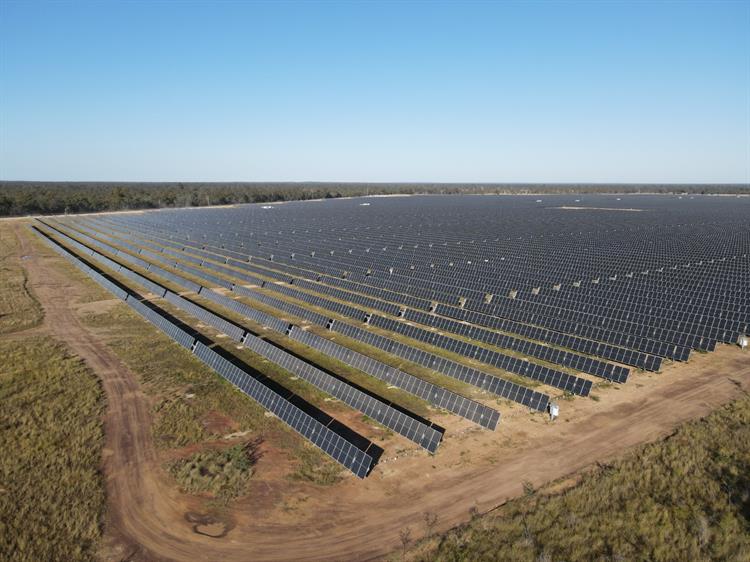 As part of their commitment to use 100 per cent renewable electricity by 2025, Kmart Group, Bunnings and Officeworks have signed an agreement with CleanCo, the Queensland Government-owned renewables, low-emissions and hydro company, to provide the retailers with 100 per cent renewable electricity across their 147 sites in Queensland.
Participating stores will be using a combined ~140,000 MWh of renewable energy each year by mid-2025, following a staggered onboarding of sites starting July 2022. This is equivalent to the energy consumption of approximately 23,000 Australian households each year and will result in the removal of carbon emissions from the environment equivalent to taking about 48,000 cars off the road. This represents 30 per cent of Scope 2 emissions from Bunnings and about 17 per cent of Scope 2 emissions for each of the other businesses.
Renewable electricity will be provided primarily from Western Downs Green Power Hub, one of Australia's largest solar farms, and the MacIntyre Wind Farm, which once completed, will be one of the largest wind farms in the southern hemisphere. The new partnership is a step towards all four retailers sourcing 100 per cent renewable electricity by 2025, and supporting each retailer's achievement of net zero Scope 1 and 2 emissions by 2030, targets they announced in September 2020. The approach is consistent with the retailers' approach of investing in energy efficiency initiatives to reduce usage in the first instance, installing onsite solar generation and storage where feasible, and sourcing the balance of needs from large-scale renewable electricity generation.
For Kmart Group and Officeworks, the CleanCo agreement is for 7.5 years, commencing 1 July 2023 and will reduce Scope 2 emissions by 17 per cent. For Bunnings, the agreement is for five years, commencing 1 July 2022 and covering large sites in Queensland. The agreement initially delivers 30 per cent renewable electricity then 100 per cent renewable electricity from 1 January 2025. It covers 26 per cent of Bunnings' total electricity consumption and reduces Bunnings' Scope 2 emissions by 30 per cent.
Kmart Group, Bunnings and Officeworks have been able to work with CleanCo to structure an arrangement that allowed Wesfarmers retailers to contract separately while leveraging their combined energy loads, demand profiles and number of sites.