Kmart and Target earn equal top ranking in Fashion Transparency Index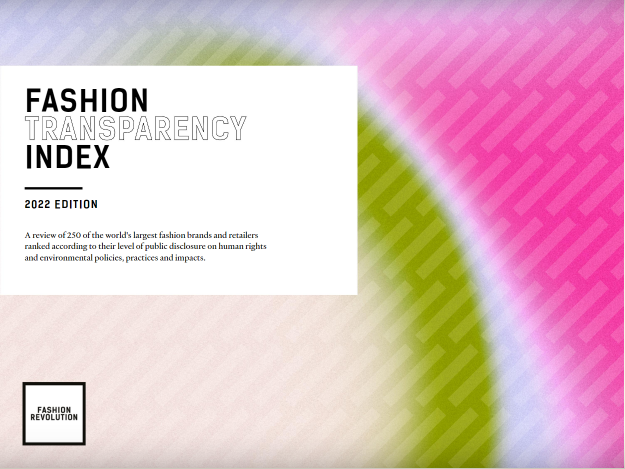 This year, Kmart and Target achieved an equal first ranking in the 2022 Fashion Transparency Index (FTI). This marks the second year running that Kmart and Target have achieved a top10 ranking in the internationally recognised index. The FTI ranks 250 of the world's largest fashion brands and retailers according to what information they disclose about their social and environmental policies, practices and impacts, in their operations and supply chain. Kmart and Target were the only Australian brands to be featured in the top 50 2022 rankings, which is a reflection of their efforts to be a leader in transparency. Other brands to make the world top 10 include OVS, H&M, The North Face, Timberland and Vans.
Kmart Group recognises supply chain transparency as a cornerstone principle of its ES program and wider sustainability commitments. A fully transparent supply chain will help ensure that each supplier in the supply chain meets the Kmart Group ethical sourcing and sustainability standards. In 2021, Kmart Group launched its Ethical Sourcing Transparency Policy setting out clear requirements under which Kmart Group suppliers, when requested, must disclose information about their supply chain. This includes information about any tier in the supply chain, including finished goods manufacturers, processing facilities, component manufacturers, down to suppliers of raw materials.
Transparency is important for building and maintaining trust, and Kmart Group remains committed to working with suppliers to ensure the basic rights of workers are respected and that environmental impacts are reduced. Kmart and Target were among the first retailers in Australia to publish the locations of direct (first-tier) own brand supplier factories and are now proud to confirm they have met their commitment to identify and publish the location of 100 per cent of the processing facilities that produce own brand clothing, towel and bedding products. These facilities are now publicly disclosed through the Kmart and Target factory lists.