Loggerhead turtle rehabilitation program near Perth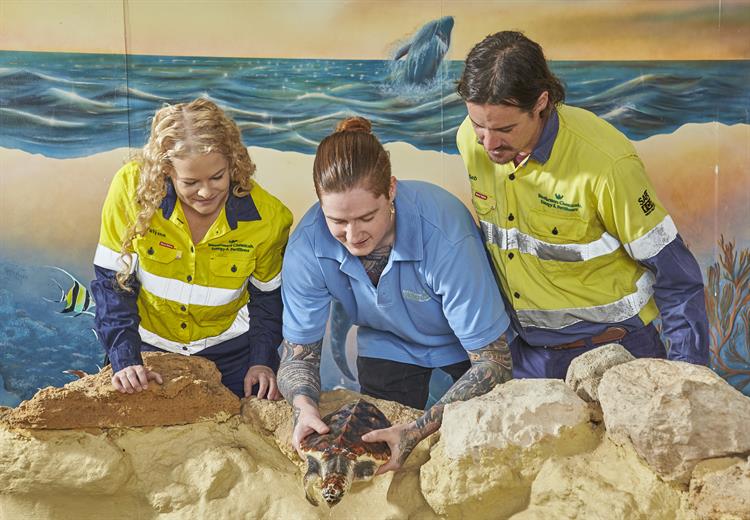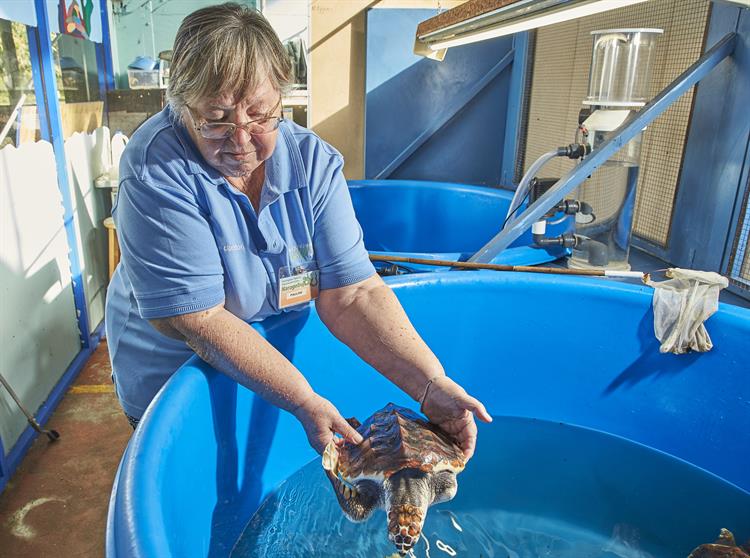 A little known but important grass roots rehabilitation program that rescues young, endangered Loggerhead turtles is being supported by CSBP.
A leader in chemical, mining and agriculture solutions, CSBP operates its plants along a coastal strip in Kwinana, just south of Perth, where turtle hatchlings are sometimes found after being washed down from the state's Northwest, by the Leeuwin current.
The company's Community Grants Program funds the Turtle Rehabilitation Program at the Rockingham Regional Environment Centre (RREC), where turtles are cared for and nursed back to health, before being released back into the wild.
Since the rehabilitation program began around 17 years ago, the RREC has successfully rehabilitated around 200 turtles before releasing them back to warmer waters of the Ningaloo reef, approximately 1,200 kilometres north of CSBP's Kwinana operations.
Recently, two rescued turtles had suffered injuries and were missing their left flipper. The Centre's volunteers nursed them back to health, so that they could be released and survive to breeding age.
Funding from CSBP is essential to support the volunteers who care for the turtles. It has the added benefit of team members learning about the importance of protecting the adjacent marine environment, and understanding how grass roots organisations are vital to preserving local species.
This program adds to CSBP's support of community programs in Kwinana and Rockingham which dates back more than 50 years, working collaboratively within these communities to develop partnerships that create positive and lasting impacts for generations to come.