Bunnings launches national battery recycling programs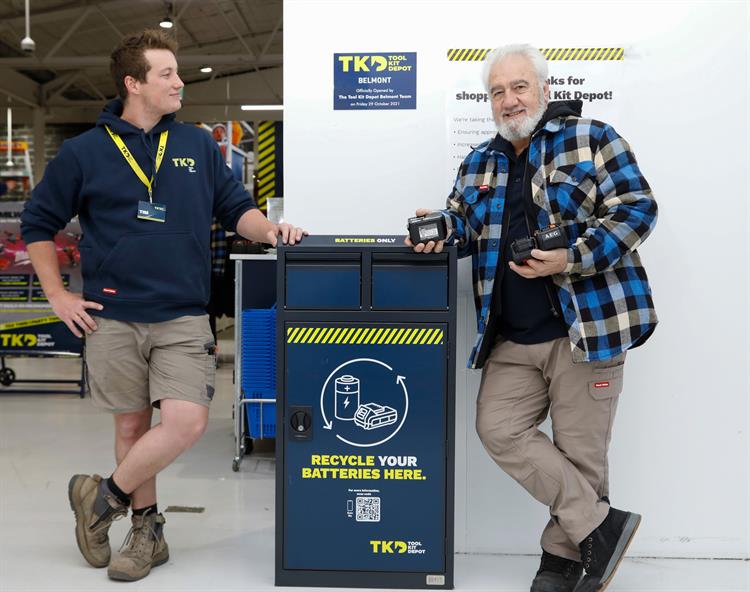 Bunnings is committed to reducing the environmental impact of their operations and providing the best experience for their customers. As part of this, Bunnings is focused on investing in and supporting product recycling solutions for the products they sell.
As a member of the Battery Stewardship Council, Bunnings is pleased to take part in the Australian Government's Accredited Battery Stewardship Scheme, B-Cycle to contribute to the Federal Government efforts to triple the battery collection rate over a period of five years.
Following a successful trial in selected Bunnings stores in Victoria, in November 2021 Bunnings were proud to introduce a national battery recycling program for customers across their Australian network.
This program provides all trade and D.I.Y. customers with a free in-store recycling solution for household and power tool batteries. The program currently offers the largest network of power tool battery recycling locations in Australia.
The battery collection units have been specially designed to accept power tool batteries, as well as standard household batteries. As a retailer that sells a wide range of batteries and power tools, this creates a circular solution that can recover 95 per cent of materials, helping to keep harmful substances out of the environment.
In June 2022, Bunnings extended this program to their New Zealand network and across all Tool Kit Depot stores in Western Australia and South Australia.