Blackwoods' Human Rights and Ethical Sourcing Framework guides continuous improvement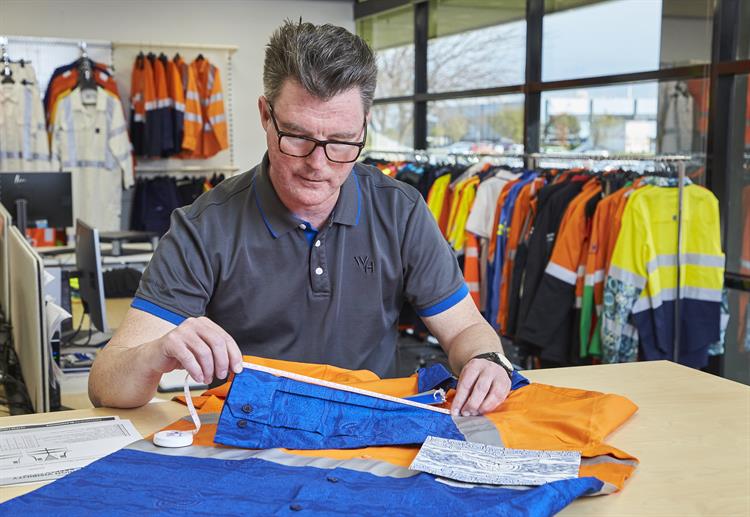 As Australia's largest supplier of industrial and specialist safety products, Blackwoods has detailed and stringent measures in place to mitigate human rights risks in its operations and supply chain. It adopts a continuous improvement approach, regularly reviewing its supply chain and operations partners against the framework to ensure effectiveness. Blackwoods works closely with suppliers, partners and customers to investigate and remediate any human rights risks, improve transparency, and undertake due diligence for high-risk suppliers.
The business is guided by the United Nations Guiding Principles on Business and Human Rights (UNGPs), which it has drawn on to develop its Human Rights and Ethical Sourcing Framework. The Framework is centred around nine pillars, providing consistency and structure to the business-wide approach.
Ethical sourcing policy
Blackwoods' Policy outlines the minimum standards for its suppliers. It draws upon the local law of the countries in which it operates as well as standards such as the International Labour Organisation (ILO) conventions.
Governance
While the Blackwoods leadership team has overarching responsibility for identifying and managing any material risks, the Human Rights Steering Committee and Audit and Risk Committee support the Ethical Sourcing Policy by reviewing current and emerging risks and opportunities, managing stakeholder engagement and identifying best-practice approaches.
Risk assessment
Blackwoods' risk assessment is informed by indices including country, raw material, brand, customer, social compliance audit results and insights from its strategic partnerships. The indices use various publicly available reporting frameworks including the Global Slavery Index.
Traceability
The Supplier Ethical Data Exchange (Sedex) platform is used to map manufacturer's tiers, and suppliers are managed through a self-assessment and/or independent third-party audit process within the Sedex or Blackwoods supplier assessment platform.
Due diligence
Blackwoods uses the Sedex Membership Ethical Trade Audit (SMETA) 6.1 audit methodology which is considered global best practice. This methodology is conducted by third-party providers who are Association of Professional Social Compliance Auditors (APSCA) certified and assess suppliers against local laws.
Remediation
Blackwoods guides suppliers through the remediation process and has a remediation protocol which complements the Ethical Sourcing Policy and adopts the UNGP's approach to determining remedial action, including:
Working to ensure the safety and wellbeing of any workers is prioritised
Providing education and training tools to the suppliers
Developing a corrective action plan (CAP) with the supplier to ensure workers are safe and receive their entitlements
Putting in place measures to ensure that such practices do not occur in the future; and
Monitoring progress against the developed CAP.
Grievance mechanism
Blackwoods joined Bunnings, Officeworks and Workwear Group to trial "Your Voice, Worker Helpline", a brand-agnostic helpline which gives workers in mainland China, Taiwan, India, Vietnam and Indonesia an anonymous platform to confidentially raise concerns.
Partnerships
Industry collaboration with peers, government and non-government organisations is an integral piece to Blackwoods' ethical sourcing approach. The business is a signatory to the United Nations Global Compact and commits to operating in a manner consistent with Global Compact's ten principles.
Education and training
All Blackwoods employees are required to undertake a Modern Slavery Learning Module, with select employees (such as sourcing managers) receiving comprehensive training, including the risks specific to Blackwoods' supply chain.