Target's new partnership with Australian Childhood Foundation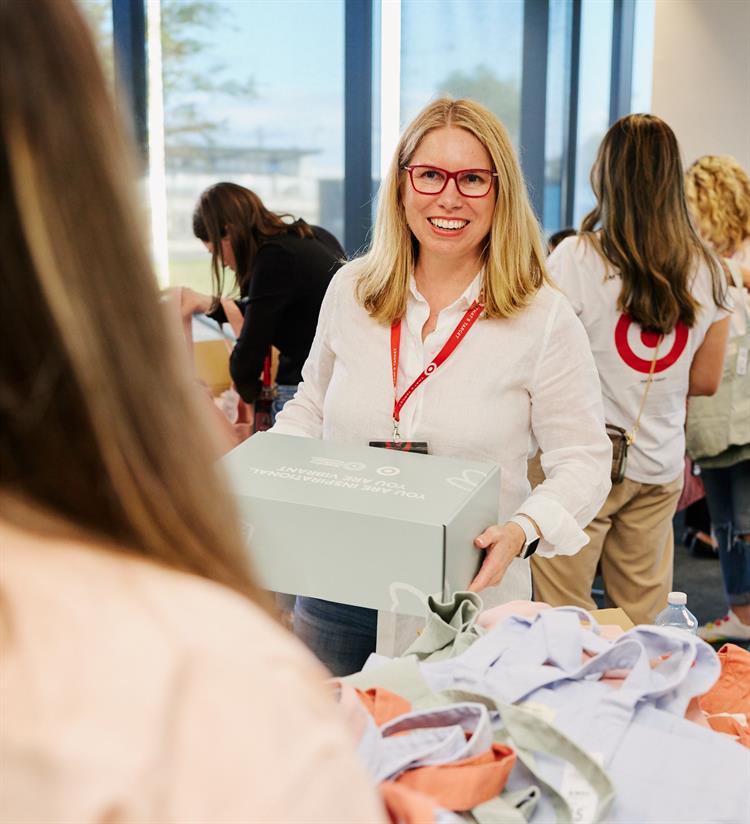 In October 2021, Target joined forces with Australian Childhood Foundation (ACF) to become a champion for women and their loved ones. With an annual commitment of $250,000, Target's contribution will directly support ACF to further develop their Bringing Up Great Kids program to help vulnerable parents build healthy relationships with their children.
Target launched the partnership with a Christmas fundraising campaign by selling matching family pyjamas with $2 from each purchase going directly to ACF, raising over $192,000. The second campaign integrated into Mother's Day was focused on raising awareness about the many different roles that women play in the lives of children. Limited edition 'All That She Is' tote bags inscribed with aspirational quotes were developed in partnership with ACF. Target was honoured to have ACF Patron, Rosie Batty, act as ambassador for the campaign along with ACF's Bringing Up Great Kids Program Manager, Pat Jewell. The campaign was incredibly well received by both Target team members and Target customers, raising over $36,000.
Target's future plans with the charity partner include connecting local teams with ACF community centres across Australia in a meaningful way. Target Castle Hill and Target Alice Springs teams supported their local ACF community centres by packing and delivering gift boxes to local mums and hosting an information session with local ACF representatives about why the boxes would be so warmly received. Continuing on from this, 60 team members from Target Store Support Office team packed over 600 special Mother's Day gifting boxes for vulnerable mums participating in the Bringing Up Great Kids program.