Koolbardi wer Wardong a West Australian Opera and Wesfarmers Arts commission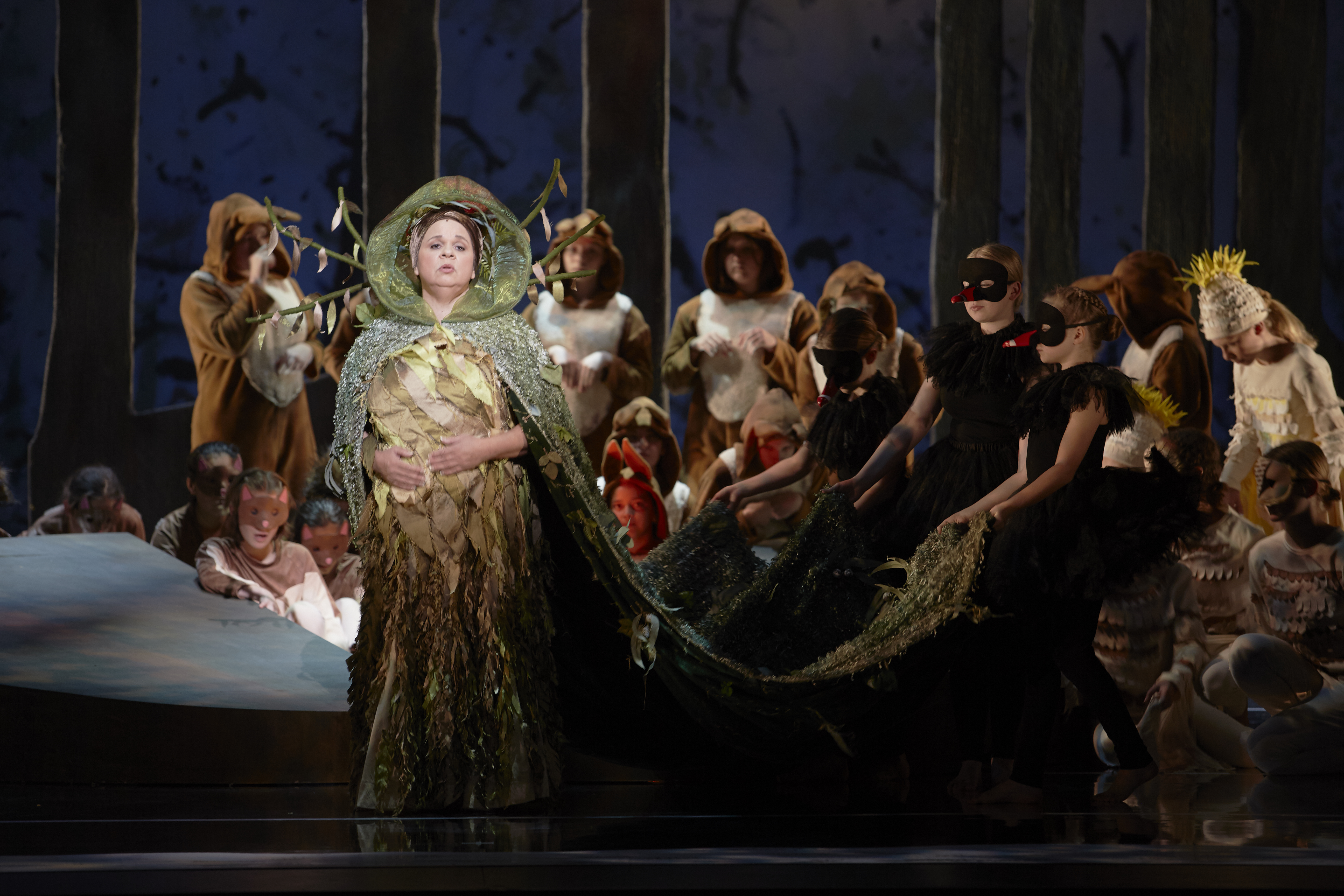 Gina Williams as Ngaank Boodja and the Nyoongar Childrens Choir in Koolbardi wer Wardong, His Majesty's Theatre, Perth, October 2021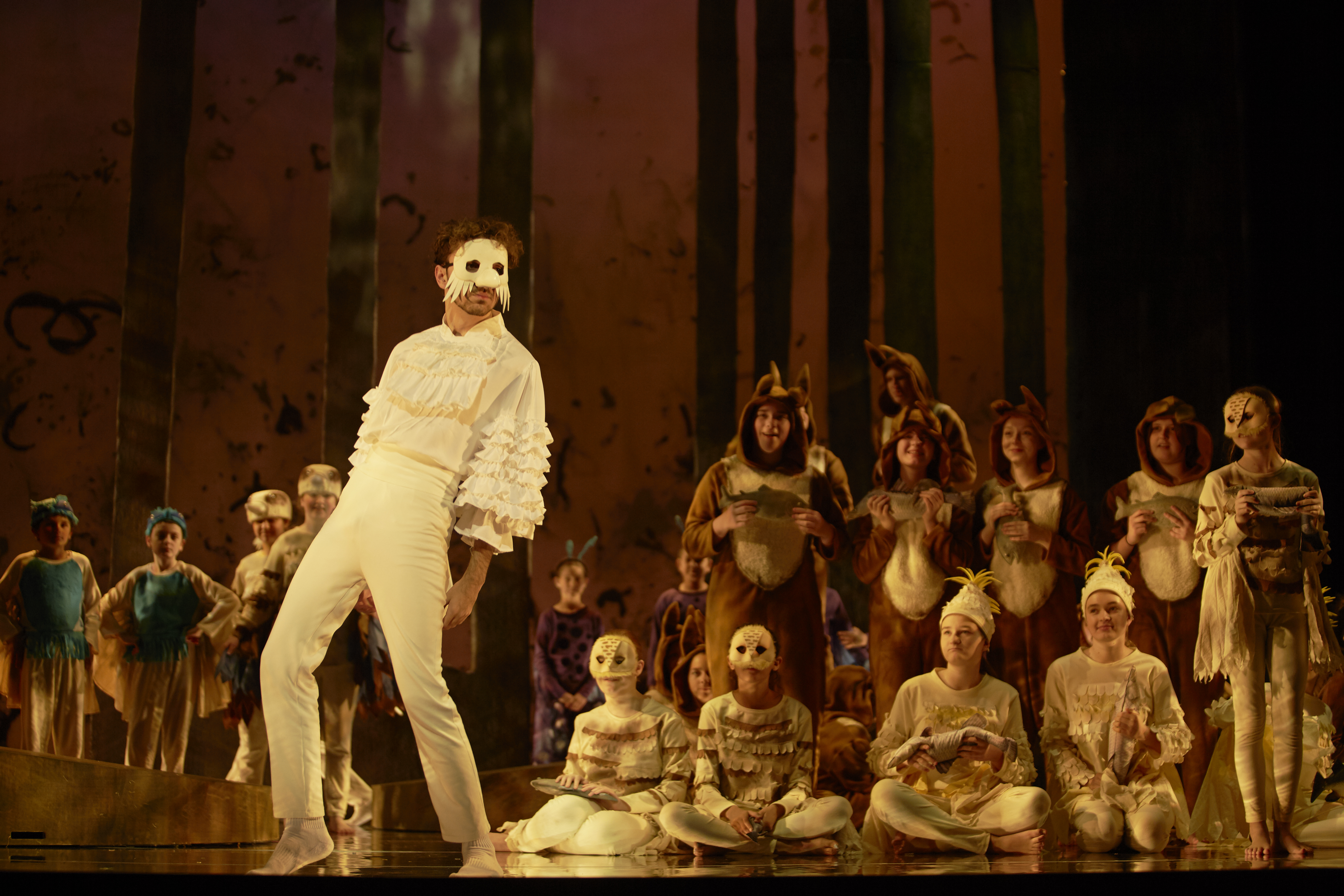 Jarred Wall as Wardong in Koolbardi wer Wardong, His Majesty's Theatre, Perth, October 2021
A highlight of Wesfarmers COVID pandemic support for our arts partners was the provision of $100,000 to West Australian Opera to commission the Nyoongar opera for young people Koolbardi wer Wardong which tells how the koolbardi (magpie) and the wardong (crow) became the birds we see today.
Created by respected musicians Gina Williams AM and Guy Ghouse, and performed entirely in Nyoongar with English surtitles, Koolbardi wer Wardong is a West Australian Opera and Wesfarmers Arts commission bringing the Indigenous language and traditional storytelling of Nyoongar culture to the mainstream stage in Australia's first Indigenous language opera.
The production premiered in Perth at His Majesty's Theatre in October 2021 to a sold-out season and national critical acclaim. With an entirely Indigenous cast and Nyoongar children's choir conducted by Australia's only Indigenous orchestral conductor Aaron Wyatt, the production is touring
Western Australian regional centres in 2022 and planning is underway to tour nationally in 2023.
"We were excited to start work and to partner with West Australian Opera and Wesfarmers Arts on this project, dreaming up a production that celebrates strong cultural elements of language, song and narrative. We are especially keen to work with young people on this project, as this has great potential to be an important legacy work. Opera is a powerful way to do this, as many traditional stories from other cultures have been told and passed on for generations. We will present a story that is 3000 generations old, is uniquely West Australian, and will be passed on for many generations to come." - Gina Williams and Guy Ghouse.