Bunnings ethical sourcing program, improving conditions for factory workers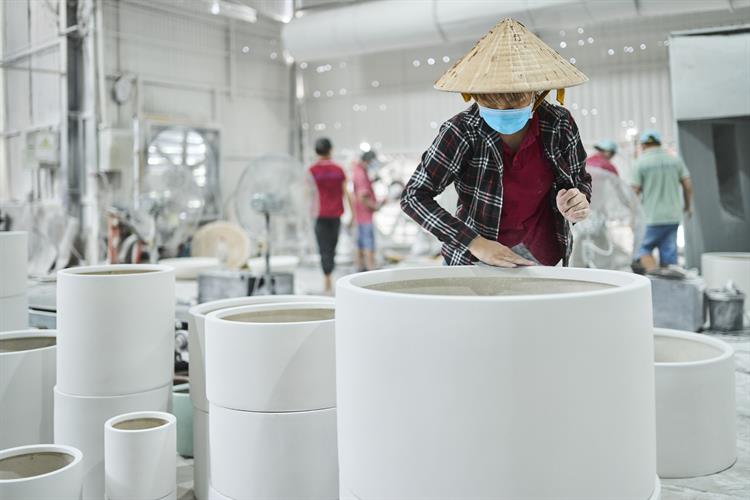 Bunnings respects and supports the dignity, wellbeing, and human rights of workers in its global supply chains. Bunnings' Ethical Sourcing Program upholds this commitment by working collaboratively with suppliers and their factories to build local capacity and address identified areas of improvement.
Bunnings focuses on working with all parties in the supply chain to remediate issues identified through third-party audits. As outlined in the graph below, the most common non-conformance type relates to health, safety, and hygiene (564 findings, 63 per cent of total), environment (77 findings, 9 per cent of total) and working hours (69 findings, 8 per cent of total).
This year, 145 factories remediated more than 800 non-conformances identified by Bunnings' Factory Audit Program. These remediations improved working conditions for more than 57,000 workers in 17 countries. Furthermore, the Program had the greatest impact in China, improving working conditions for more than 36,500 workers at 100 manufacturing sites.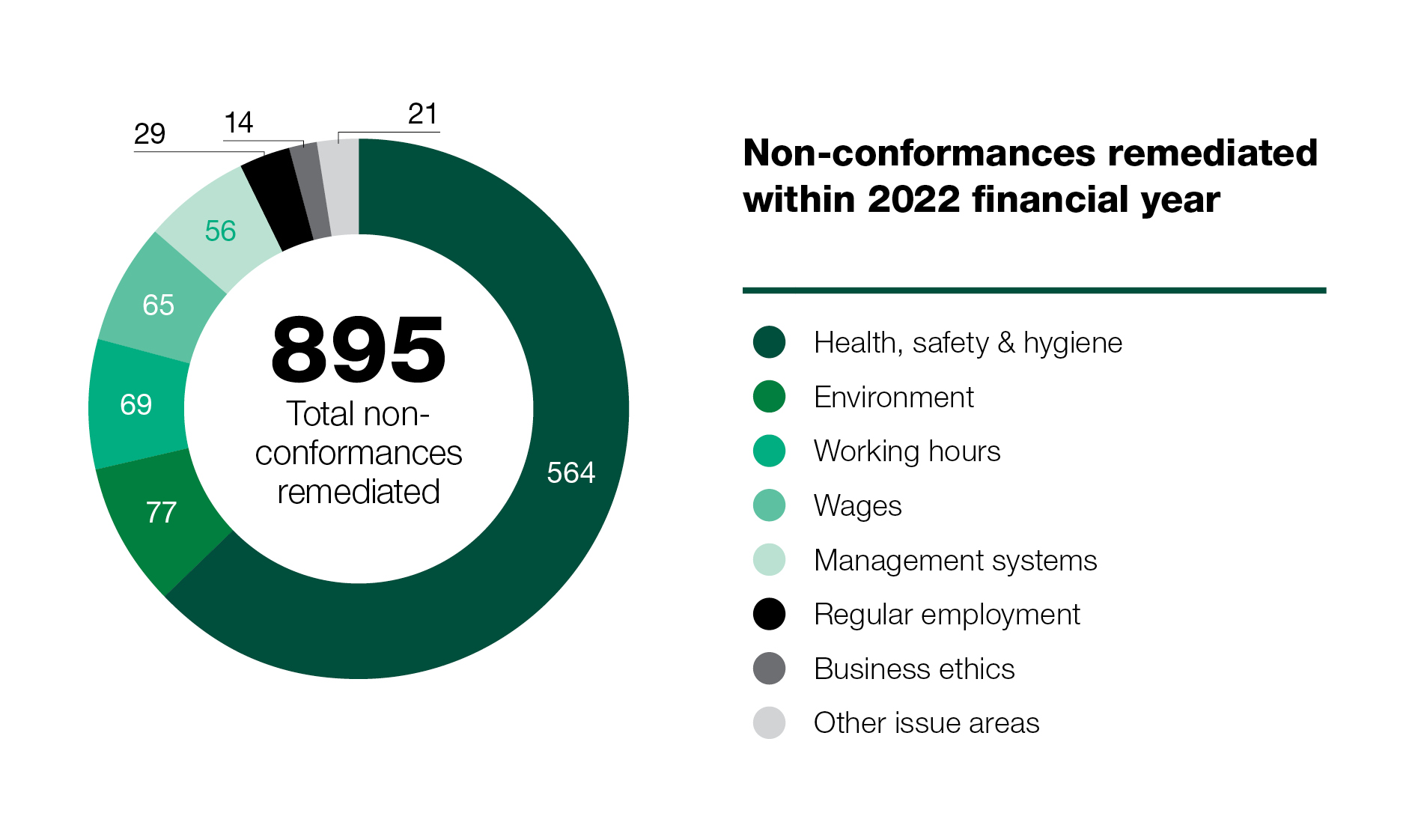 In one example of Bunnings' efforts to help build local capacity and a more resilient supply chain, Bunnings identified a manufacturing site in China which was unable to balance production requirements and responsible use of overtime hours. Bunnings is committed to supporting suppliers and factories during difficult times and recognises that global supply chains continue to experience unprecedented disruptions due to COVID-19 which have challenged some factories' ability to manage workers' overtime hours.
In response to this particular example, Bunnings partnered the factory management team with third party in-country support to deliver an on-site improvement program. The improvement program provided ethical trade experts with the opportunity to work in partnership with the factory management team to identify the root-cause of the problem and help implement sustainable long-term rostering and production solutions.
These solutions focused on:
Workforce management: including workforce planning, hiring, training, and grievance mechanism
Production scheduling: including cadence and volumes, shipping, and hours
Quality: quality management systems, raw material management and costs
Costs: wages, benefits, recruitment, and energy consumption
Health and safety: management systems
Management engagement: communication tools
In response to the improvement program, the factory management team demonstrated a commitment to continuous improvement, hiring additional workers and adjusting production schedules to meet Bunnings' responsible overtime hours requirements.
Importantly, worker sentiment surveys were completed throughout the improvement program to gauge workers' awareness and feedback regarding these improvements. Throughout the improvement program, positive trends were observed across various worker satisfaction metrics, including those assessing workers' willingness to speak up and provide feedback; workers' understanding of the calculation of their wages; and workers' overall satisfaction with their wages. It is important to note, not all worker metrics improved throughout the program and Bunnings is committed to understanding workers preferences, ensuring overtime hours are responsibly managed, and is continuing to work with the factory management team to support continuous improvement.
The continued focus for Bunnings in the coming year is to expand the Ethical Sourcing Program to include additional suppliers and product categories, supporting remediation and promoting positive change for more supply chain workers.