Bunnings collaborates with Indigenous artists through exclusive plant pots range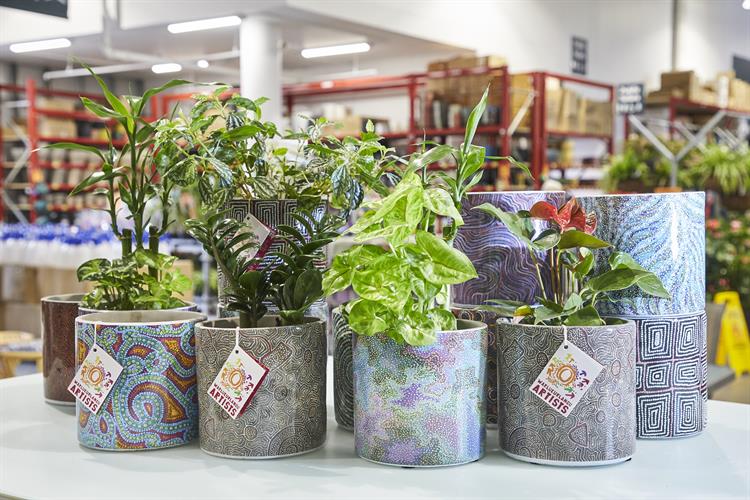 Bunnings aims to support Indigenous communities in several ways, including by helping to build commercially sustainable industries in remote communities, by ranging products that benefit local Indigenous businesses and organisations.
Most recently, Bunnings proudly partnered with their supplier Homewares and the Warlukurlangu Artists Aboriginal Corporation to support Australian Indigenous artists through an exclusive indoor plant pot range. Introduced in September 2021, the range showcases the work of 13 Indigenous artists across 16 plant pots.
Warlukurlangu Artists Aboriginal Corporation is one of the longest running 100 per cent Aboriginal-owned art centres in Australia. As a not-for-profit organisation, proceeds from this pot range directly support Warlukurlangu artists who reside in the remote, central Australian desert communities of Yuendumu and Nyirippi.
Warlukurlangu translates to "belonging to fire" in Waripiri, the local language, and is named after a fire dreaming site west of Yuendumu. Warlukurlangu artists are renowned for their colourful acrylic paintings and prints, in Australia and internationally. This range respects the wishes of the artists and their community foremost and has been carefully designed in alignment with the Indigenous Art Code.
Bunnings will continue to offer these pots as part of their core range, available in all stores across the Australian store network and online. Further information on the Indigenous pots range and the artists can be viewed here.