Blackwoods grows partnership with Geared Up Culcha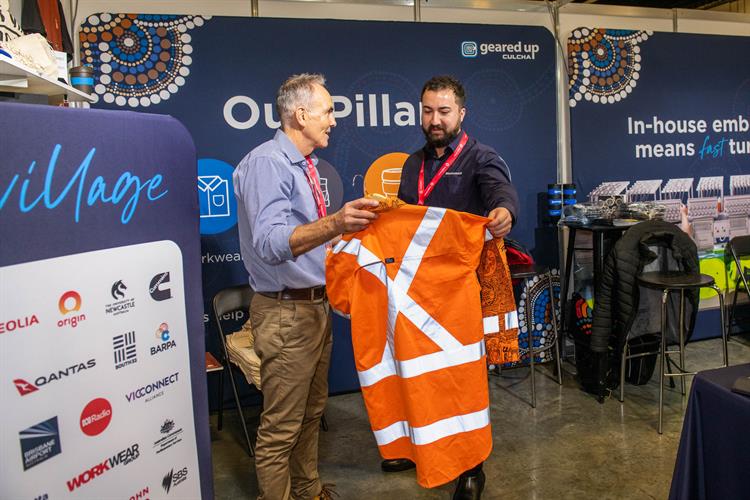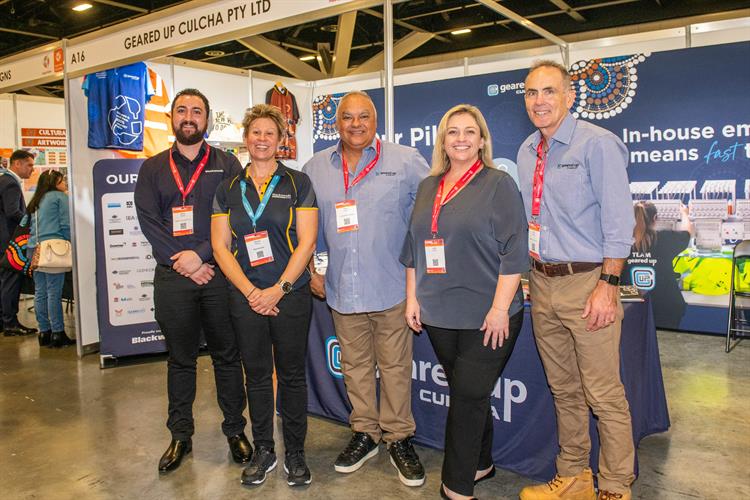 Blackwoods has a long-standing relationship with Geared Up Culcha Pty Ltd (Geared Up Culcha), an Indigenous, Supply Nation certified provider of work wear, promotional merchandise, signage and personal protective equipment.
For over ten years, Geared Up Culcha has supplied the Blackwoods and Bullivants teams with promotional merchandise and polo shirts bearing unique Aboriginal art, which have become treasured items among all team members.
Our relationship was strengthened in 2021 when Blackwoods acquired a 49 per cent interest in south-east Queensland-based Geared Up Culcha, helping to position the business for growth and to access new markets.
This year, Geared Up Culcha has expanded its customer reach through its 'Bricks and Clicks' portal, and by becoming a bigger supplier to Blackwoods.
Geared Up Culcha's offer has always included state-of-the-art embroidery and embellishment, along with valuable linkages to First Nations designers and artists. With recent growth, Geared Up Culcha will be relocating to a larger warehouse and production complex, providing more space for additional products and an enhanced office and display room.
For Blackwoods, the collaboration gives customers access to a wider range of products and services from a trusted Supply Nation certified supplier, through their existing supplier relationship.
Geared Up Culcha owner Paul Dodd said he is proud of the partnership which also provides meaningful, genuine opportunities to give back to the community.
"Blackwoods is now our second largest client, giving us the capacity to expand our products and services nationally. The partnership is helping to take us from a very good business to a great business!", Mr Dodd said.