The start of the Wesfarmers Art Collection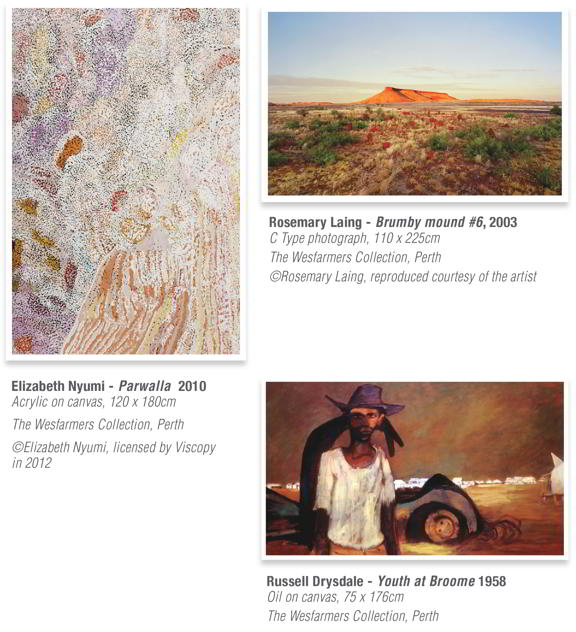 When it comes to Wesfarmers' Collection of Australian Art, the company's reputation for openness is exemplified, with pieces regularly lent to galleries and museums around Australia and internationally.
In 1965, John Bennison, who would become General Manager, was left idling in Paris one afternoon as a business associate flew in from Switzerland. He found himself looking at the work of the French Impressionists and was hooked.
A decade later, he convinced the Wesfarmers' board of the investment potential of high quality Australian art. Under his stewardship, the first work was purchased for the company in 1977 – a pastoral scene by Australian impressionist Elioth Gruner. Other important early acquisitions included Russell Drysdale's Youth at Broome and Godfrey Miller's Trees in Moonlight II.
With around half a million dollars of artwork on the walls, a question arose later in the mid-1980s.
Should the collection be sold, or should it be seen as the start of an investment?
Managing director at that time, Trevor Eastwood summed up the company philosophy: 'You either sell them because you shouldn't have paintings or, if you should have paintings you buy more.' Eastwood decided to buy more.
Over more than 30 years, Wesfarmers has built up an extensive museum-grade collection of Australian art from the colonial period to the present day. Today, it is one of the most significant collections in Australia. Citing a long-held company view, curator Helen Carroll highlights the public value of the collection: 'It's important that work which is part of Australia's cultural heritage can be shared with the wider community and not hidden behind the boardroom door.'