Fourth Chief Executive John Bennison
General Manager 1974-1984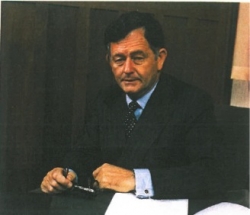 John Bennison joined Wesfarmers as a budgetary control clerk and soon after played a key role in establishing Kleenheat Gas. He was an original and innovative thinker whose term would include the takeover of CSBP and the restructure of Wesfarmers from a co-operative to a publicly listed company. He retired on 15 June 1984, after 30 years' service to Wesfarmers, during which time Wesfarmers' assets increased 550 per cent and net profit increased 450 per cent.