Acquisition of Curragh coal mine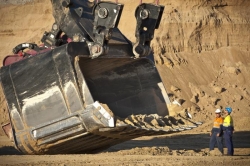 On 23 May, Wesfarmers announced its successful $200 million bid for the Curragh coal mine in Queensland.
Wesfarmers had not made a major acquisition for six years and at the time coal was out of favour. Many analysts were critical of the acquisition, saying the price was too high and Wesfarmers had lost its financial discipline.
Then Managing Director Michael Chaney defended the purchase and was vindicated. Within two years production at Curragh had helped the Energy division to contribute a pre-tax profit of $190.1 million and the mine was being described as a 'bargain buy'.