A new head office at Wellington Street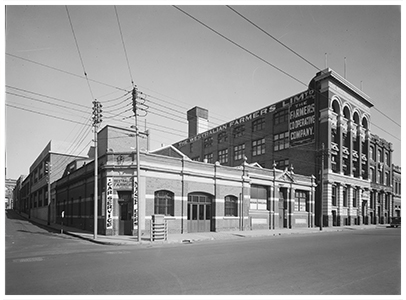 Just three years after it was founded Westralian Farmers Limited was growing quickly. To accommodate its expanding business the company moved to a new head office at 569 Wellington Street, Central Perth.
Wesfarmers would stay in this imposing brick and cast iron 'Federation Warehouse' style building for another 62 years.