WESFARMERS ARTS APP
Discover one of best collections of historical and contemporary Australian art with the Wesfarmers Art app. From rare early watercolours of the earliest years of European settlement, to the art of today across painting, photography, sculpture and digital media, The Wesfarmers Collection reflects the diversity of creative Australia through the work of our country's defining artists. Enjoy access to images, video and in-depth information on all the major works of art in the Wesfarmers Art Collection at your fingertips. If you're planning a visit to Wesfarmers, browse the works you'll see on display and find out about our projects, exhibitions and events. With regularly updated content, news and links to artist websites, there's always something new to discover.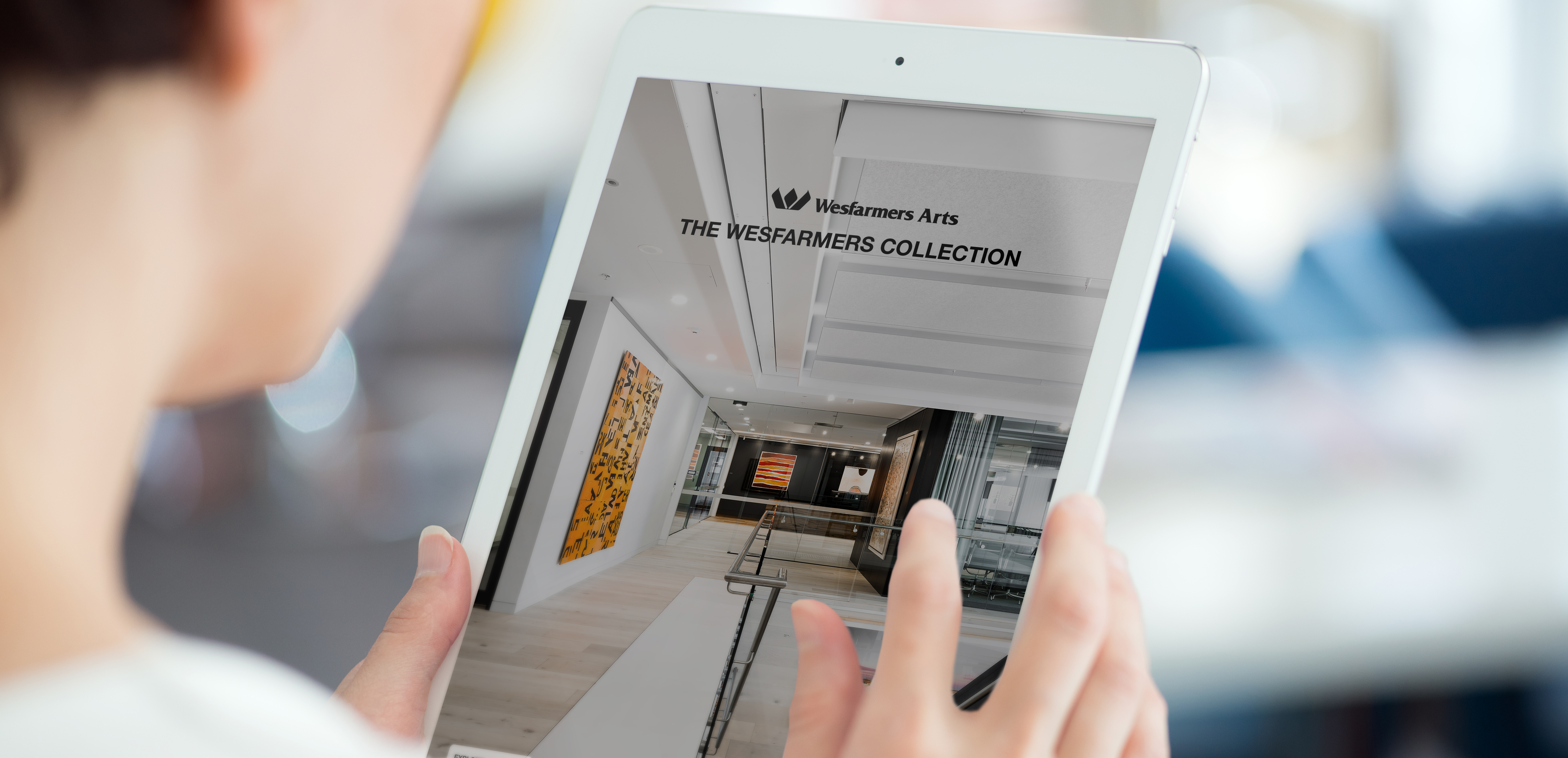 Features:
- Detect your location at Wesfarmers and see what's on display
- Search & browse our Collection
- Access our collection publications and social media streams

Download the Wesfarmers Arts App at the App Store or Google Play.