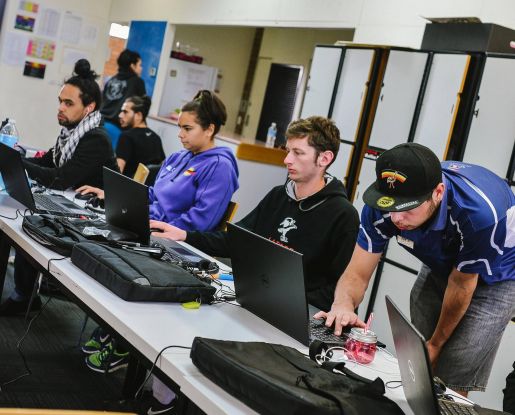 Kmart has had a long involvement with the Indigenous community in the wider Shepparton area in Victoria. This includes working with local youth services provider Ganbina, and Kmart Jawun secondees working on language projects with the Yorta Yorta people.
For the Kmart team in Shepparton it's about playing an active part in the community and reflecting this in-store through employment of a diverse local team.
One of the organisations Kmart has been involved with is the Academy of Sport, Health and Education (ASHE). Based in Shepparton, ASHE is a training and education facility working to encourage Indigenous young people to pursue education and employment opportunities.
In 2014, Kmart donated laptops and technical equipment to ASHE students. Kmart team members then provided follow-up training on how to get the best out of the equipment and software.
This activity has been very successful in linking local students with the Kmart team and has opened up further opportunities to work together. Similar models are being planned in other areas around the country, for example Alice Springs in the Northern Territory.
With a greater level of genuine engagement with the local Indigenous community, Kmart hopes this leads to more young Indigenous people wanting to work at their local Kmart store.