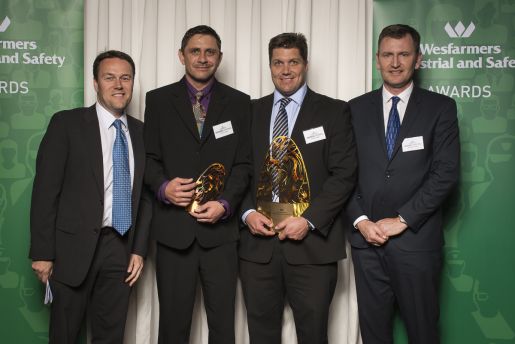 Wesfarmers Industrial and Safety (WIS) has had an Indigenous strategy since 2009, and is actively looking for ways to further engage and connect with Aboriginal and Torres Strait Islander peoples. It has many team members who are active in their local communities and contribute towards closing the gap between Indigenous and non-Indigenous people.
To recognise and celebrate team members who are making a difference, the business introduced the Indigenous Contribution Award in 2014. Appropriately, the award trophies were designed and crafted by WIS supplier Aboriginal Steel Art.
This year's winner is Stephen Pickering, a team leader at Protector Alsafe and a proud member of the Wakka Wakka Tribe and Gungalu Tribe. Stephen made a significant contribution to the business by organising and facilitating Indigenous cultural presentations to team members. This included an enriching and engaging opportunity for local Indigenous elders to present to a broad employee group.
"To be recognised for sharing something I feel passionate about is great. Through our RAP and in engaging our team, customers and the community, together we are making strong progress," said Stephen.