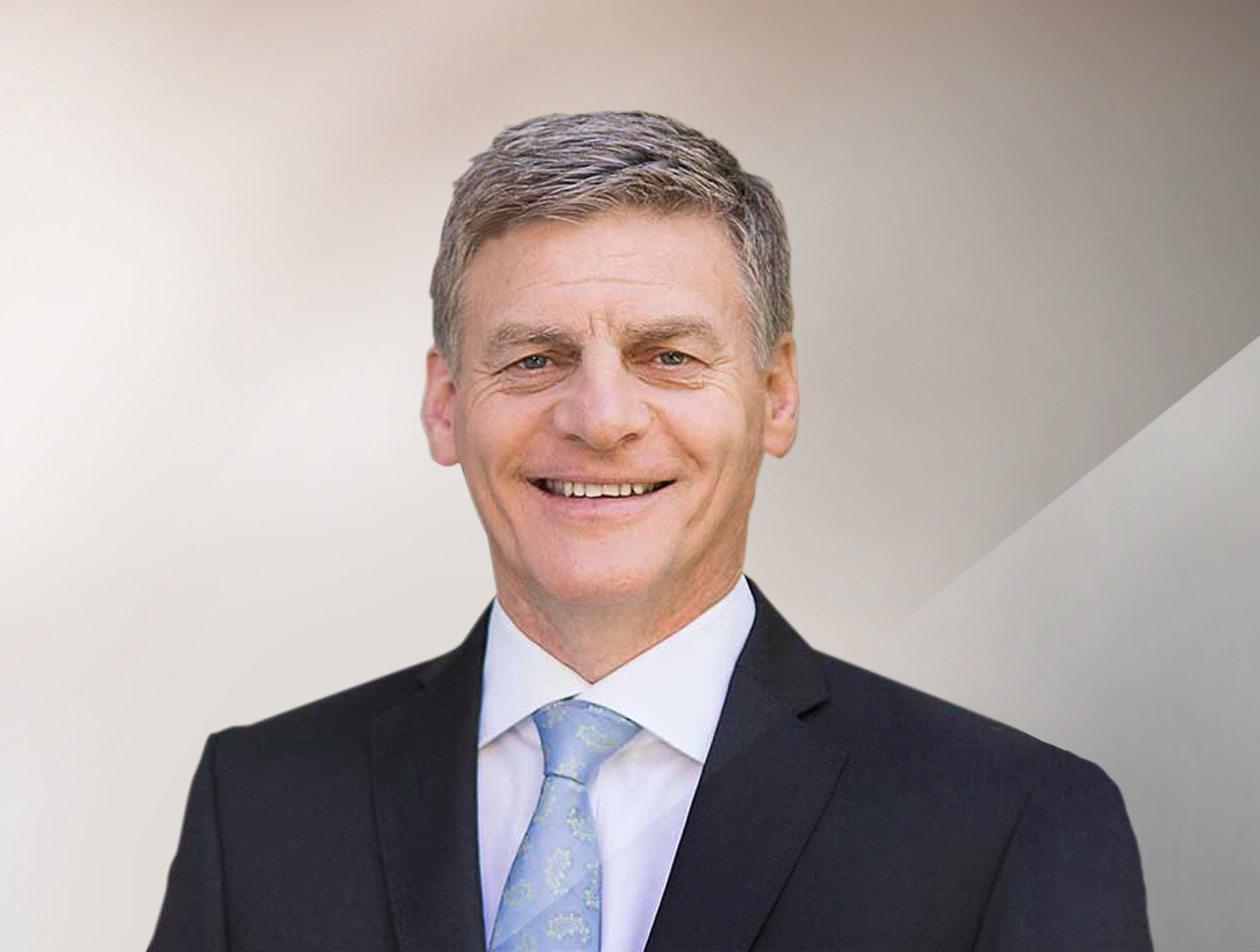 Bill joined the Board in April 2018. He holds a Bachelor of Commerce from the University of Otago and a Bachelor of Arts with honours in English Literature from Victoria University of Wellington. He has also been awarded an Honorary Doctorate of Commerce from Victoria University of Wellington.

Bill was Minister of Finance and Deputy Prime Minister of New Zealand from October 2008 to December 2016 and Prime Minister until the change of government in October 2017. He retired from parliament in March 2018 after guiding the New Zealand economy through the global financial crisis to be one of the faster growing developed economies with sustainable government surpluses. He initiated tax reforms, partial floats of four government companies and financing the rebuild of Christchurch after the 2010 earthquakes. As Minister for Infrastructure he set up the National Infrastructure Unit and initiated New Zealand's first Public Private Partnerships (PPP) Programme. He also focused on public sector reform, balance sheet management and led the development and implementation of Social Investment, a world leading policy innovation for large scale social services. He oversaw significant investment in digitalising government and improving customer experience of public services.

Bill was Minister of Health from 1996 to 1999 and has also held ministerial roles in education, housing, and revenue since his election to Parliament in 1990. He has long-term interests in economic restructuring, sound microeconomic policy, and social policy reform.
Wesfarmers Committee Membership:
Member of the Audit and Risk, and Nomination committees.