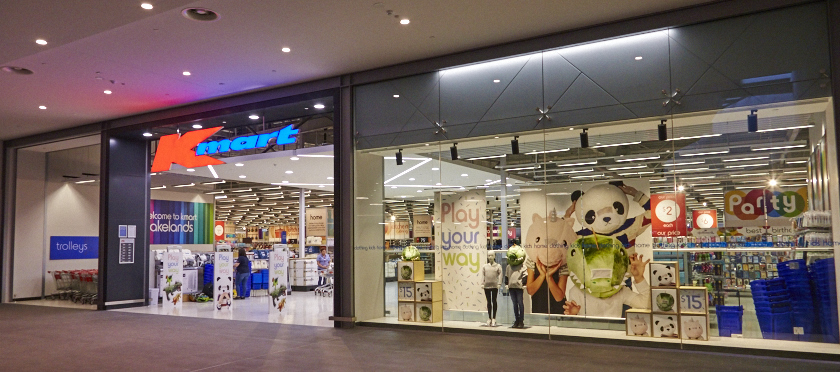 21 June

Australia's favourite retailer officially opened its doors to Lakelands south of Perth on Wednesday 21 June at 8:00am.

The 5,295m2 store showcases Kmart's new store layout that is being rolled out nationally, in a commitment to an improved shopping experience for customers, from irresistibly low priced everyday products through to brightly lit, easy to shop product worlds.

Kmart Lakelands is officially the 200th store to have been opened by the leading retailer across Australia and New Zealand. The new and elevated store layout provides locals with all of Kmart's coloured product worlds including clothing, toys and home. Noticeable updates including central self-served check outs, wider aisles for easy wheel chair and pram access, as well as bolder graphics for navigation and a convenient shopping experience.
Kmart Lakelands store manager Jacqui Craig alongside her all female management team, has had a large task of sorting through applications, having employed just over 130 team members with many transferring from other stores. Two of these team members include Jackie Clifton and Leila Afalzi, with years combined have been with the retail business for over 40 years – a remarkable asset to the Kmart Lakelands team.
The team members have gone through 9 weeks of intensive training in preparation for the opening, learning a variety of roles across the store to ensure team members are exposed to a variety of tasks and responsibilities whilst perfecting their perfecting their customer service skills.
Mrs Craig said the completion of this site will be a huge achievement for the whole Kmart team and she is so excited to welcome the community through the doors.
"We have received lots of positive feedback from the Halls Head and Rockingham community. The new store will provide the community with further shopping convenience for those who live locally and greater access to our everyday low prices," Mrs Craig said.