New home improvement and garden store with over 30,000 products opens
Bunnings brings famous fundraising 'Sausage Sizzle' to the UK
On track to open at least four pilot stores by June, creating 120 jobs
England rugby union legend Kyran Bracken joins opening ceremony celebrations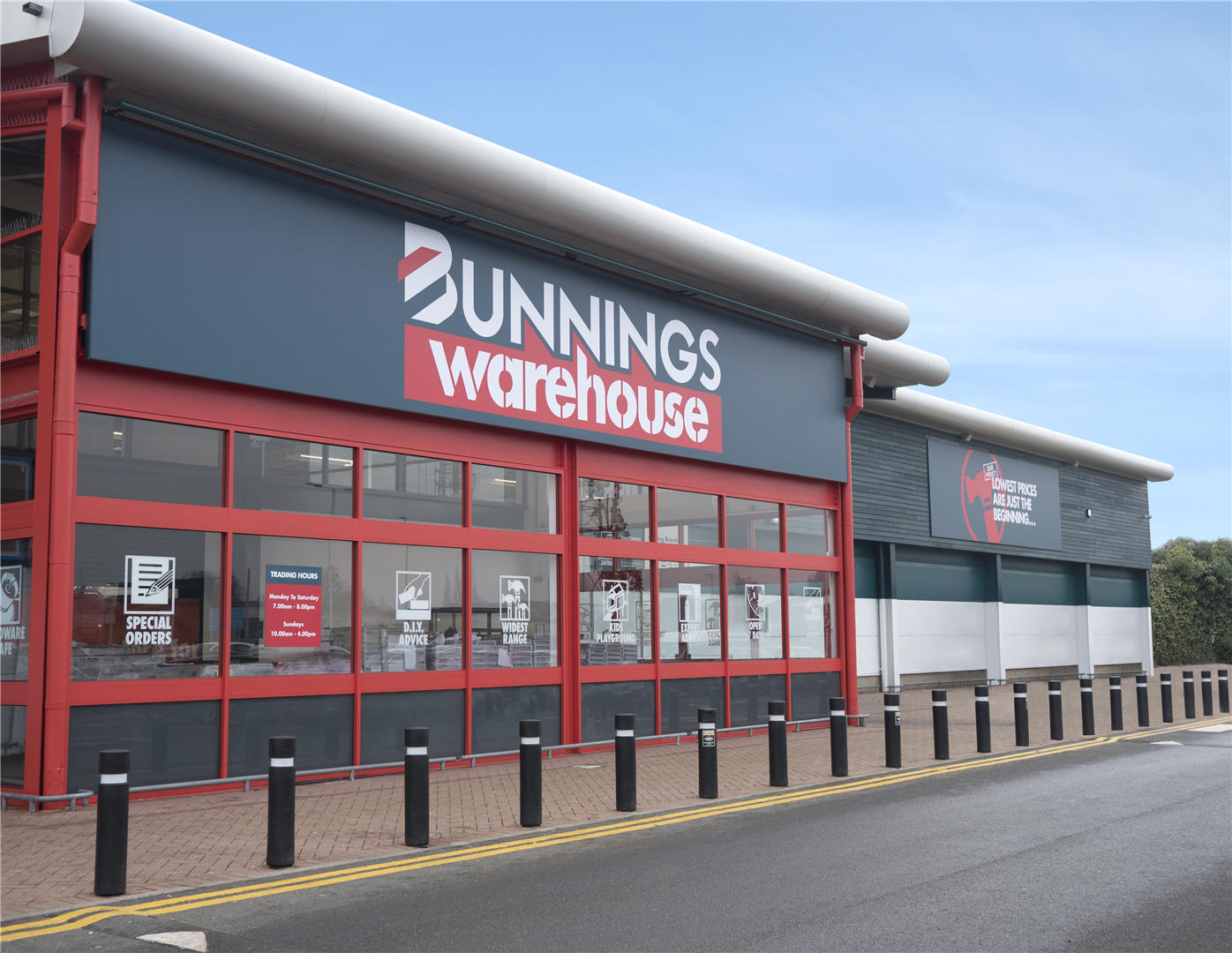 The first Bunnings Warehouse store in the UK and Ireland opened its doors to customers today (Thursday 2 February) in St. Albans, Hertfordshire.
The pilot store, on the site of the former Homebase in Griffiths Way, is a major step towards establishing the Bunnings Warehouse format in the UK's £38billion-a-year home improvement and garden market.
Bunnings, the leading retailer of home improvement and outdoor living products in Australia and New Zealand, acquired Homebase for £340million in February 2016.
The company, part of Australia's Wesfarmers Group, plans to invest up to £500million rolling out the Bunnings Warehouse format in the UK and Ireland over the next three to five years.
The St. Albans store is 67,000 square feet and employs 68 people, almost double the workforce of the previous Homebase store. A third of team members are aged over 50, and include former plumbers, painters, electricians and landscape gardeners, as well as other trades people, who, after extensive training, are perfectly placed to offer customers a helping hand and expert advice on any home or garden project.
The store stocks more than 30,000 different home and garden lines – a 40% increase compared with the average Homebase. It features timber cutting, a new inspiring tool shop offering world leading brands including Ryobi and DeWalt, a 'colour wall' with over 3,000 colour tiles – as well as paint mixing from Johnstone's Trade, Crown and Dulux offering an unlimited paint colour choice to customers.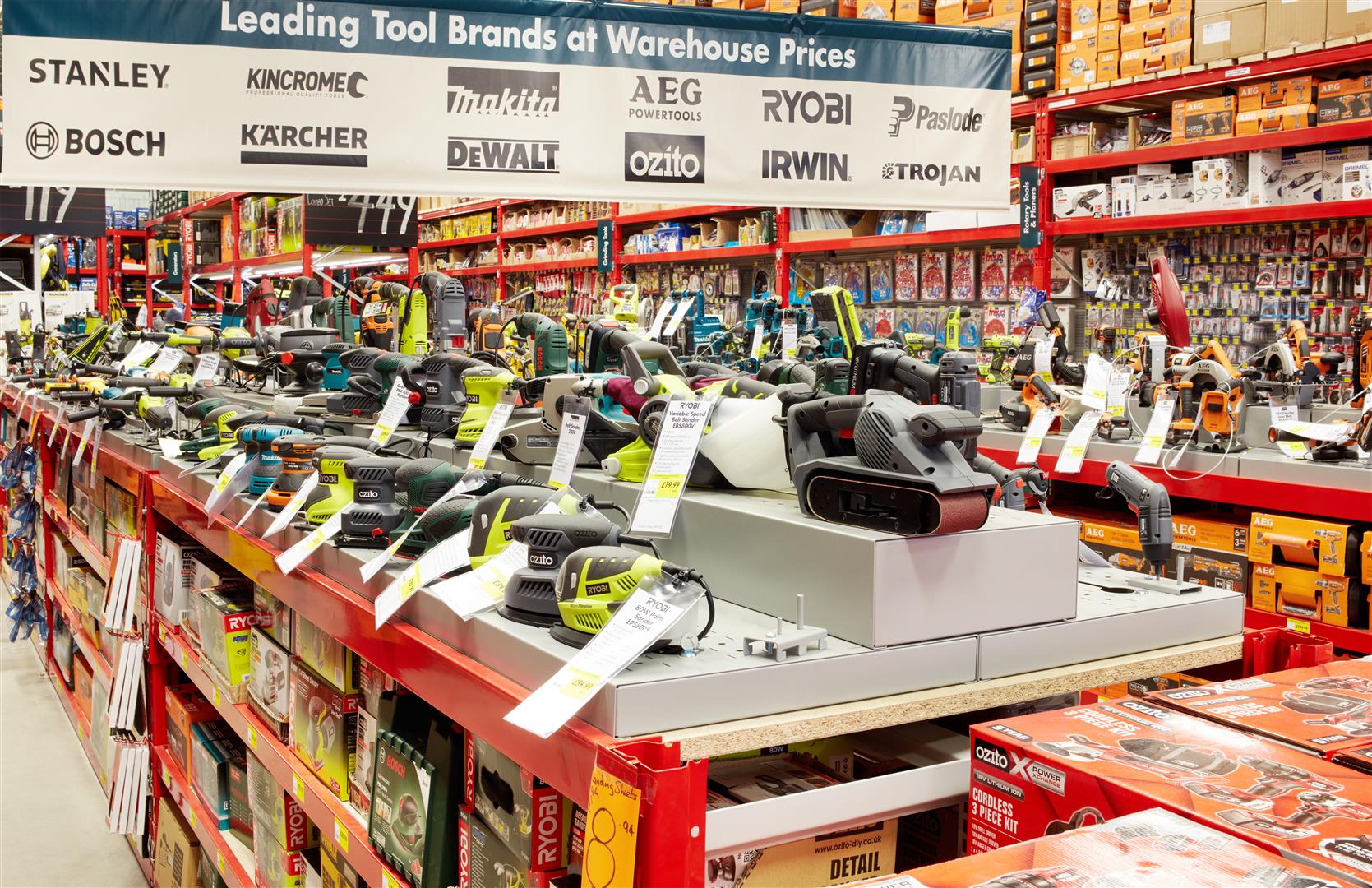 There is also a 19,000 square feet garden centre and a dedicated DIY workshop area, where the whole family can learn skills from wallpaper hanging to tile cutting. And if you need a rest, the new store also has a café and indoor children's playground.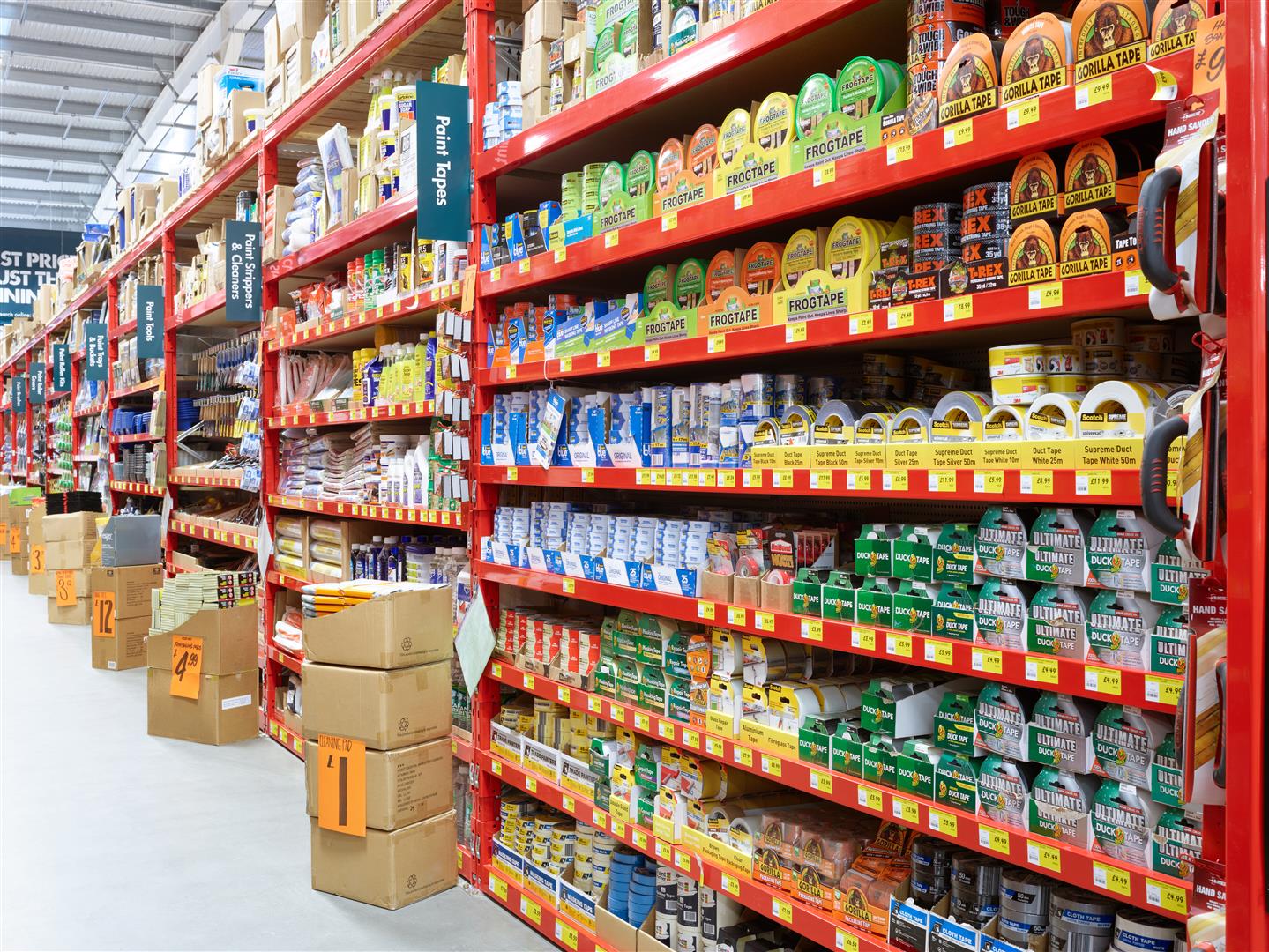 To celebrate the opening Bunnings introduced its famous fundraising 'Sausage Sizzle' to the UK with Peter 'PJ' Davis, managing director of Bunnings UK and Ireland, cooking breakfast for team members.
He said: "It's great to be able to give people a taste of what Bunnings is all about.
"Our policy is to offer customers the lowest prices, the widest range and best service, and hopefully our first pilot store demonstrates that.
"I want to say a huge 'thank you' to everybody who helped get us to this momentous day.
"A second Bunnings Warehouse store in Hatfield Road, St. Albans will open in April and we are on track to have at least four pilots up and running by the summer. We are laying strong foundations on which to build the Bunnings Warehouse business in the UK and Ireland for generations to come."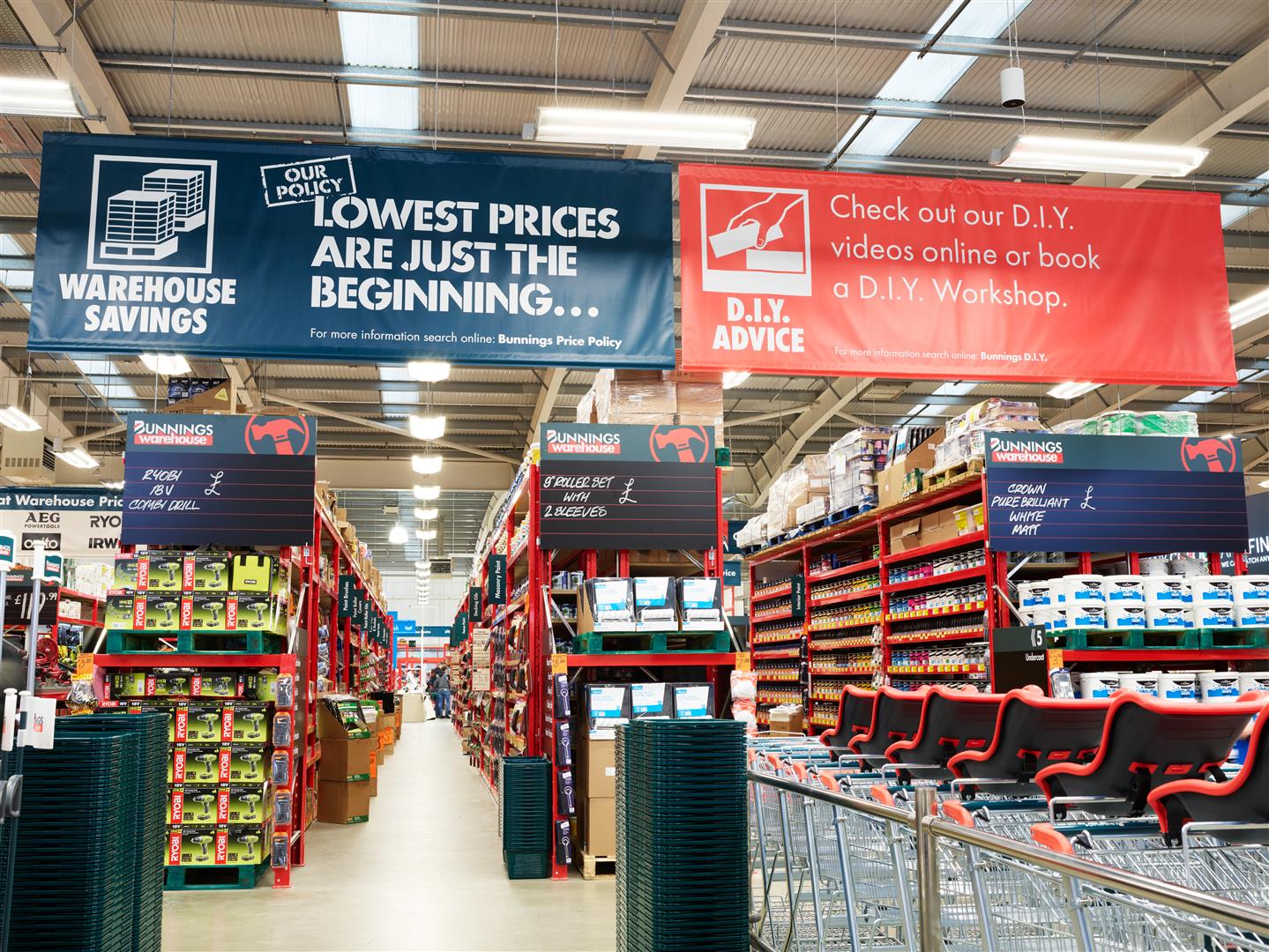 Complex Manager Andy Kenwrick, said: "The team has worked incredibly hard over the past three months to transform the store. They have had more than 3,000 hours training on everything from timber and key cutting to product knowledge and health and safety. We've even trained our own baristas for the café. Now we just can't wait to get started."
Former England Rugby Union scrum-half Kyran Bracken MBE, a member of the England squad that won the World Cup in 2003 and now 1st Team coach at St. Albans School, joined the celebrations.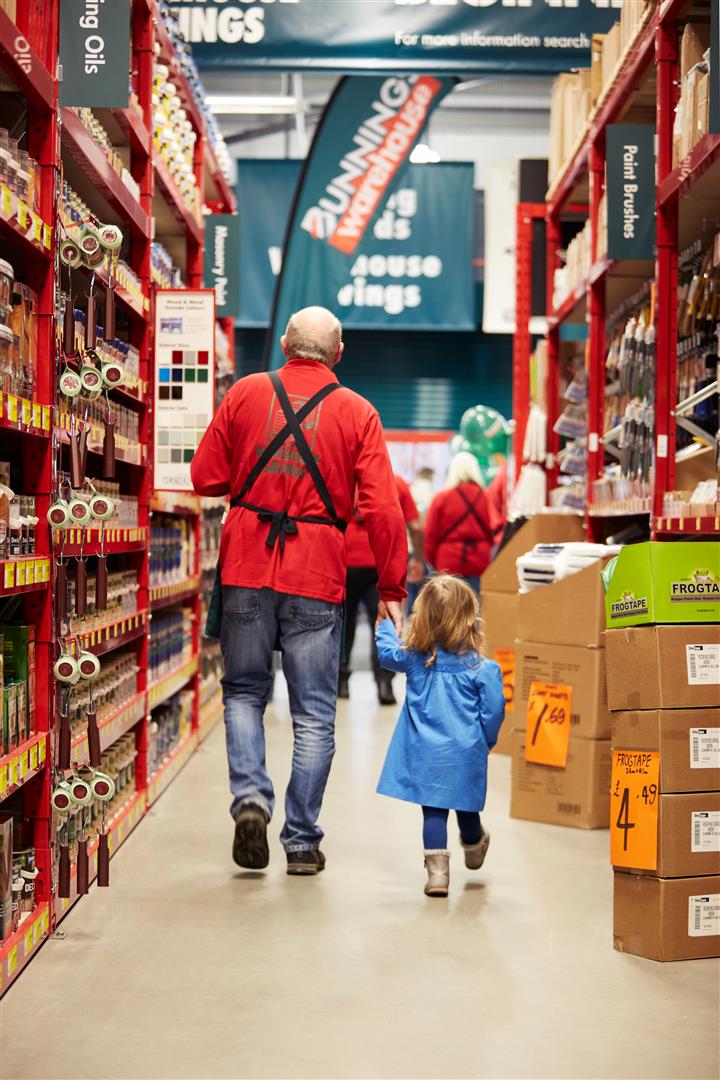 He said: "It's great that Bunnings, which is such an iconic business in Australia, has chosen St. Albans as the location for its first two stores in the UK and Ireland. I'm sure they will be a huge success."
For further information, please contact:
Claire Abercrombie
PR Manager
Claire.abercrombie@homebase.co.uk
01908 352460 or 07753 310573
Clinton Manning, Bell Pottinger
cmanning@bellpottinger.com
0203 772 2560 or 07711 972662
Anna Legge, Bell Pottinger
alegge@bellpottinger.com
0203 772 2559 or 07920 592215