Target Goondiwindi supports Christmas initiatives for

Indigenous

communities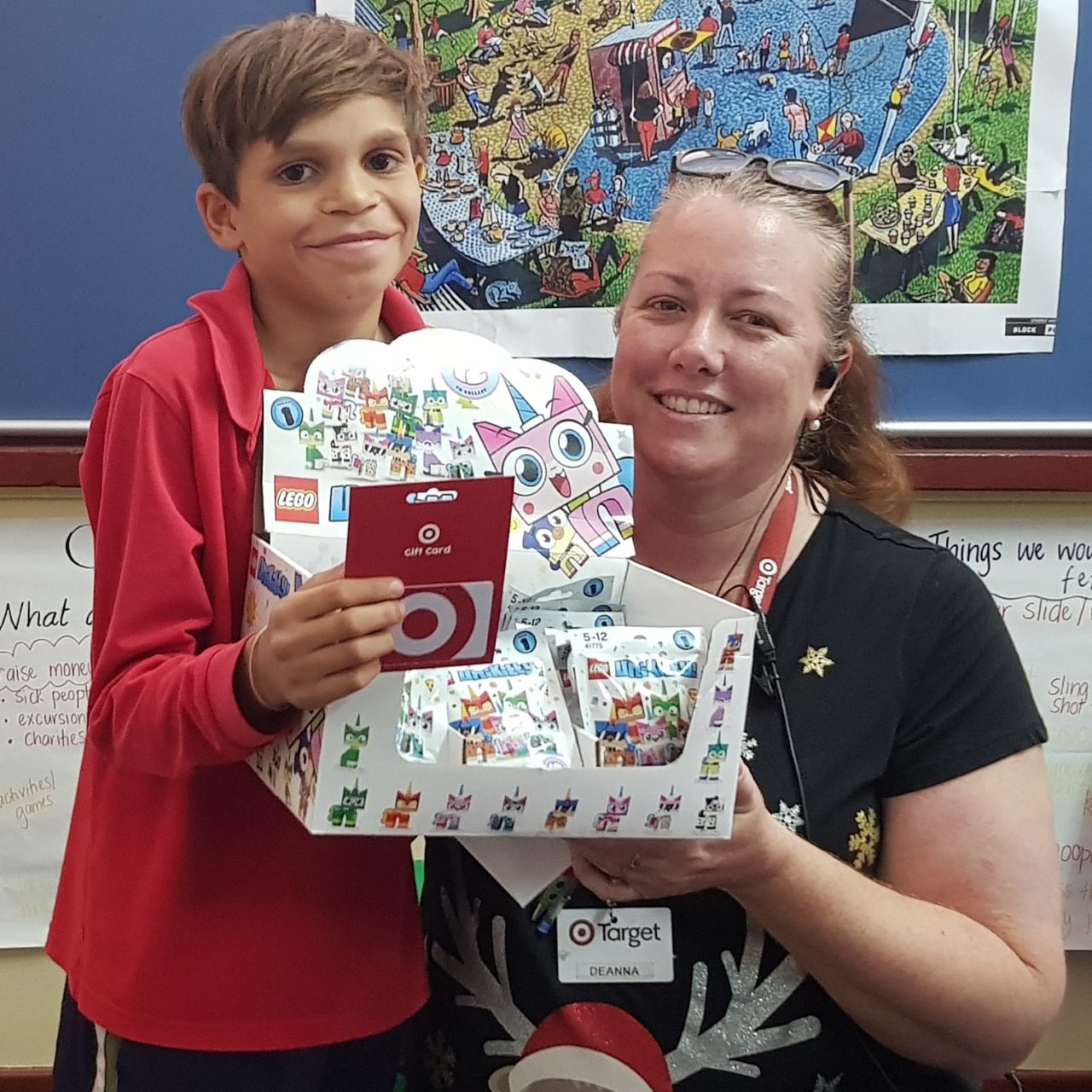 The Target team in Goondiwindi has worked extensively with its local Indigenous community over the past year attending local events, providing employment opportunities and giving back to the community through the Target community investment program.

Store Manager, Deanna Dixon, was approached by a local organisation to assist with a community Christmas Gift Exchange for children from the Bogga and Toomelah communities. Deanna started her own personal fundraiser with a goal of raising $600, enough to provide gifts for 60 children. In response to Deanna and the team's initiative, Target decided to match their fundraising efforts dollar for dollar. Deanna raised $667 through her efforts, which Target matched to support the communities in their gift exchange.
The Target Goondiwindi team gathered the stock from the store and wrapped each present for the children of the mission. The gift exchange was well received by the community and Target, Deanna and the team were proud of their contribution.