Officeworks leads the way in developing the first national standard for button batteries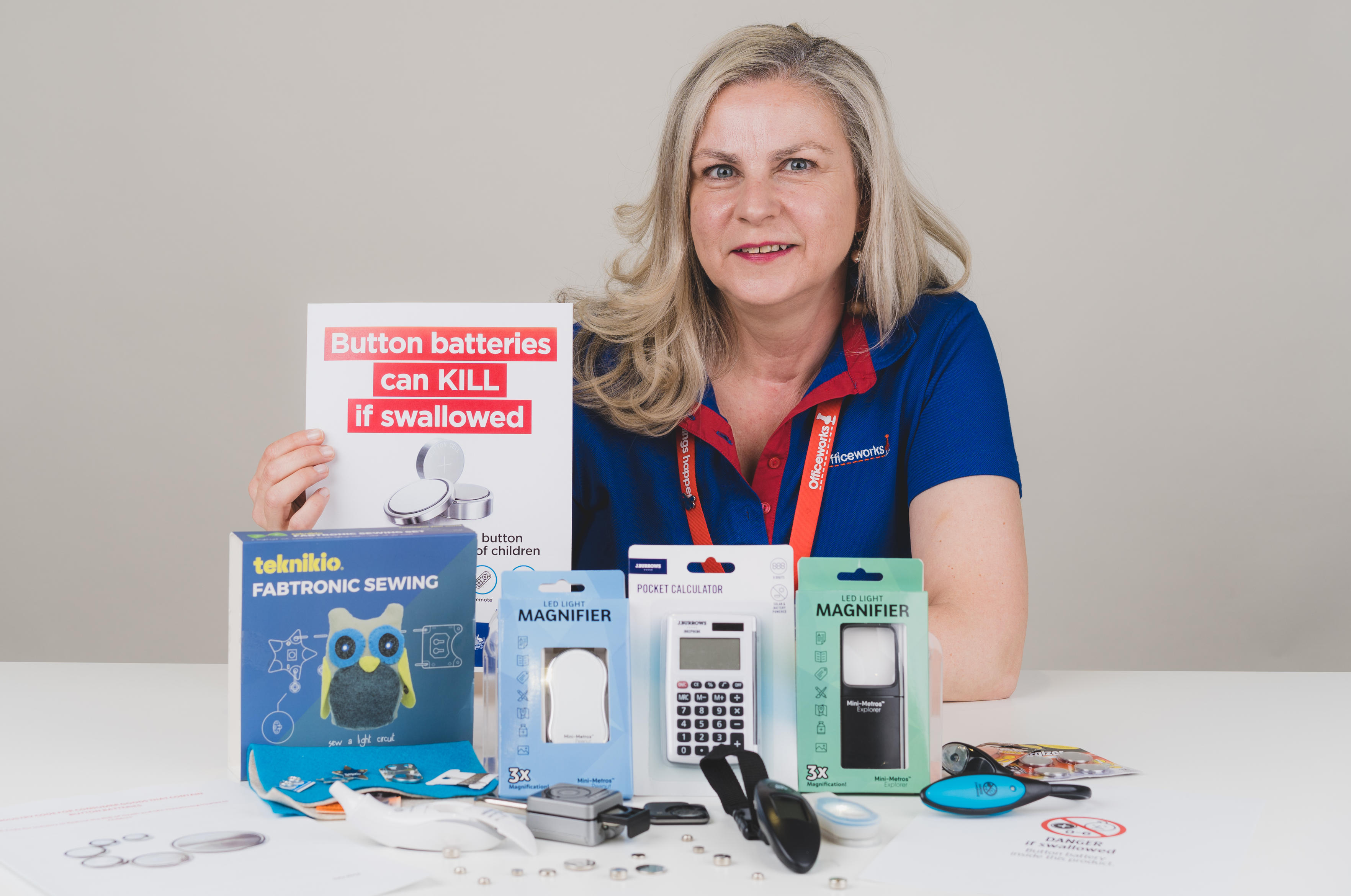 In support of button battery safety, all Wesfarmers divisions have taken active steps to improve the safety of consumer products powered by button batteries and enhance consumer information including the damage caused from ingestion.
Officeworks Product Safety Manager, Barbara Geens has worked closely with Standards Australia to facilitate a forum to highlight the problem and to gain consensus on the development of the first ever national standard for button batteries. Barbara has been recognised for her contribution with the W.R. Hebblewhite Medal, the highest honour presented to the person who has made the most significant contribution to standardisation.