Officeworks' partnership with The Australian Literacy and Numeracy Foundation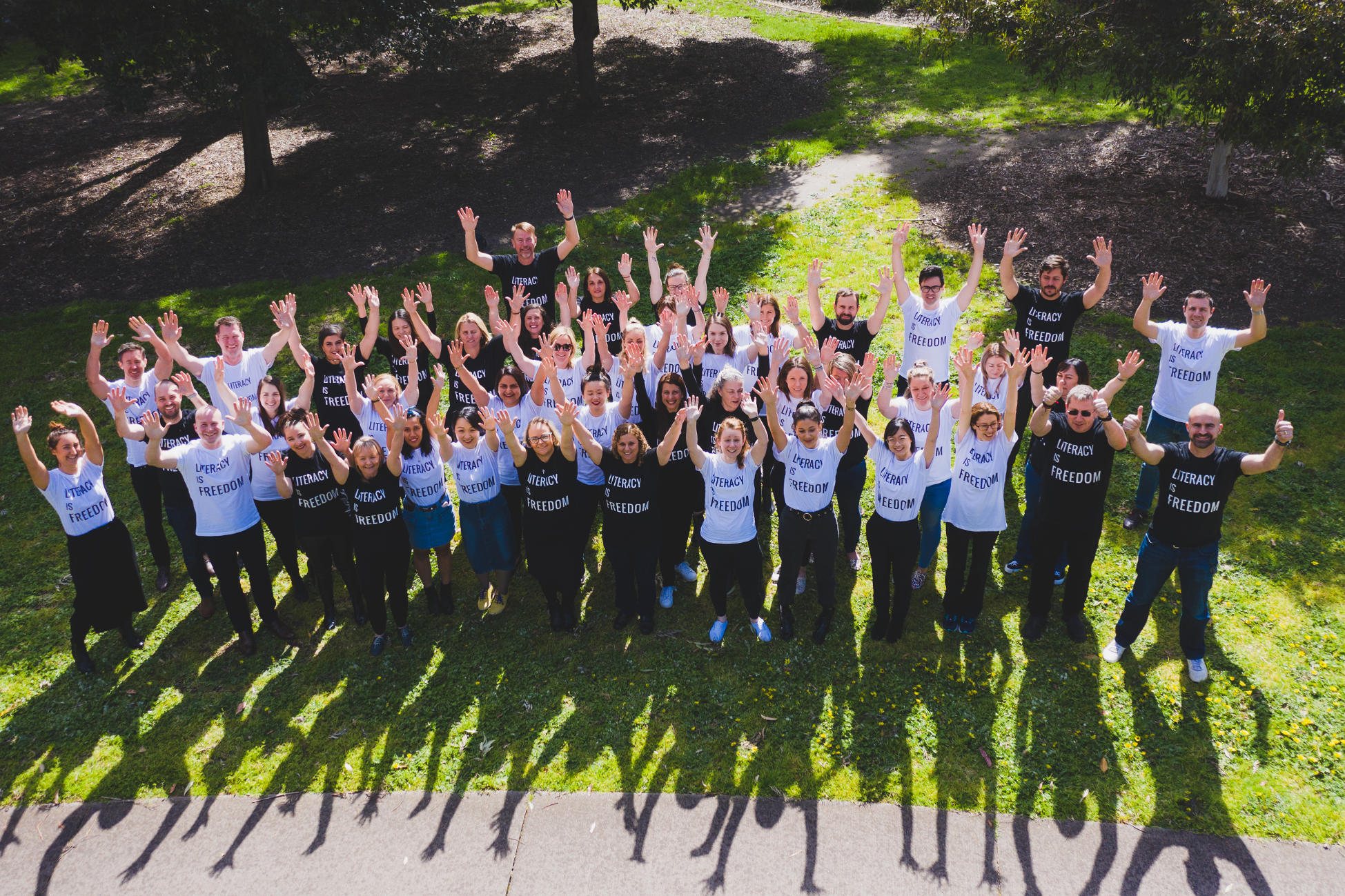 Now in its sixth year, Officeworks' partnership with The Australian Literacy & Numeracy Foundation (ALNF) continues to work towards closing the Indigenous literacy gap.

In September 2019, with the support of customers, the Officeworks annual Wall of Hands Appeal raised $812,588. This provided 1,500 Indigenous students with literacy packs and supported the Early Language and Literacy (EL&L) programs at Gillen Primary in Alice Springs, APY Lands in South Australia and Queensland's Palm Island. In addition, the money raised will support 250 early learning centres and schools spanning 18 regions across Australia.

The EL&L program is an innovative and best-practice program that targets vulnerable communities that may be experiencing challenges, including health and developmental issues, trans-generational illiteracy and disengagement from education. Adults in the community are provided with the tools and strategies needed to support students and families facing these issues and positively impact children's school readiness, engagement and attendance.

Gillen Primary School recently shared recent positive NAPLAN results in which Year Three students exceeded the Northern Territory mean score for the first time in eight years. The school attributes this change to increased support and training from ALNF. Officeworks is proud to have played a role in this achievement.

This year, Officeworks support went beyond the EL&L program to include the ALNF communities directly impacted by the devastating bushfires. Over $86,000 was contributed to support schools and early learning centres in Taree, Bowraville, Macksville, Bellbrook and Willawarrin. The ALNF also helped 360 students with individual needs as well as providing school supplies, equipment and gift cards for essential supplies.