Officeworks rounds up to make a $1M difference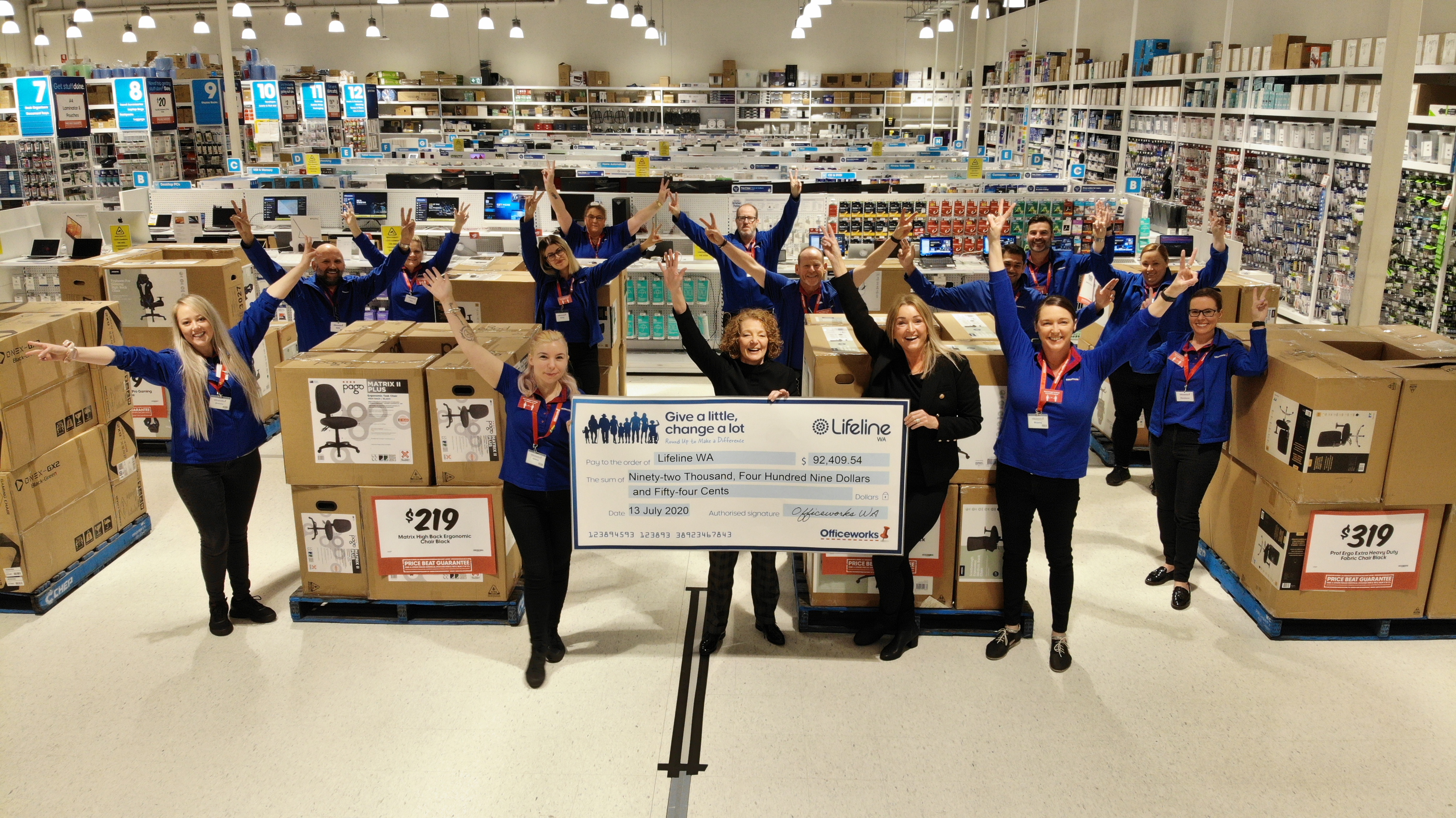 They say that every little bit helps, and one Officeworks initiative, Round Up to Make a Difference, certainly proved that this June, raising more than $1 million dollars for local community organisations across the country.
At a national level, Officeworks has long-standing partnerships with The Smith Family and the Australian Literacy and Numeracy Foundation. Now in its third year, the Round Up campaign encourages team members from across 167 Officeworks stores to raise funds for community organisations that are close to their hearts – and their stores – by giving customers the choice to 'round up' their purchase in-store or donate online.
For 16 stores across Western Australia, they knew straight away that they wanted to raise funds for Lifeline WA given the extra demand on its services as a result of COVID-19. After learning that it cost $4,000 to train a crisis call centre operator, they set themselves the target $64,000 – one operator per store. By the end of June, the WA teams had raised more than $92,400.
This case study was published subsequent to the signing of the Independent limited Assurance Statement on 23 September 2020 and has not been assured.