Macbeth reimagined in Noongar language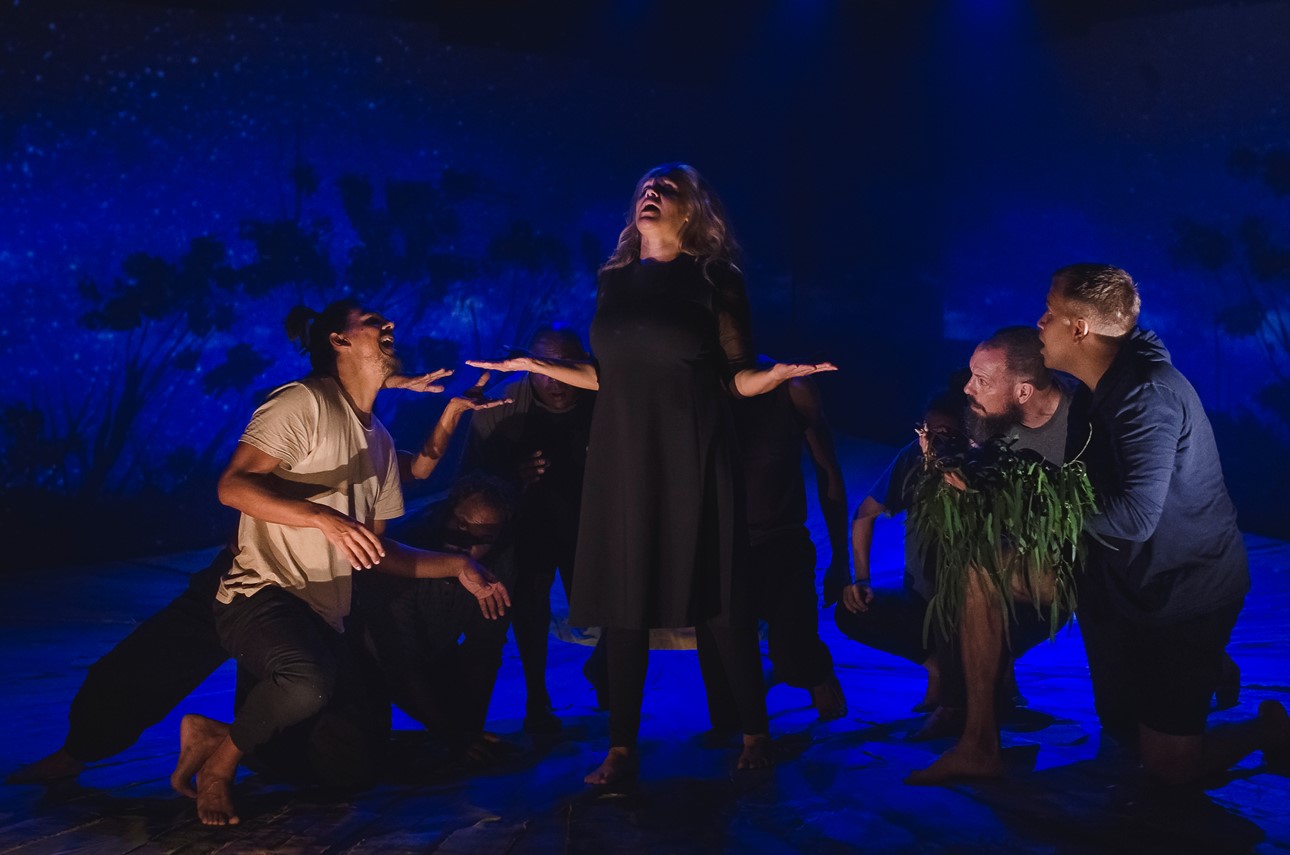 Before Australia's theatres went dark in March, sell-out audiences in Perth were treated to an extraordinary world premiere. With support from Wesfarmers Arts, Australia's first large-scale Shakespeare production presented entirely in Indigenous language premiered to critical acclaim, as part of the 2020 Perth Festival.
Hecate – which interprets afresh the story of Macbeth – is a landmark work in Australian theatre, created by director Kylie Bracknell with Yirra Yaakin Aboriginal Theatre. It is the first work for the stage to be presented solely in the endangered language of the Whadjuk Noongar people of Perth and the Swan Coastal Plain region of Western Australia – the home of Yirra Yaakin and Wesfarmers.
"Nine years ago, my cousin and modern theatre visionary Kyle J Morrison revealed his dream idea to develop a full Shakespeare work in Noongar language. Although initially surprised by the audacity of the idea, I jumped at the chance to collaborate and pay homage to the survival of our language,'' says Bracknell.
Hecate, queen of the witches, is usually omitted from productions of Macbeth. Most directors are unsure of what to do with her. In Bracknell's production she is at the heart of everything, watching as Macbeth seeks power at any cost, all the while knowing that order must be restored; that Country always trumps human ambition and greed.
Four years in the making, this new adaption required Yirra Yaakin's creative team to spend years studying and reclaiming their Noongar language to showcase the expressive qualities of one of the oldest living languages in Australia but one estimated to now be used by just 240 fluent speakers.
Wesfarmers has been the principal production partner since when Yirra Yaakin first formulated the idea, to be developed in collaboration with another long-term Wesfarmers Arts partner, Bell Shakespeare Company.
We all look forward to the time when theatres re-open, arts festivals return, and plans can be resumed to tour Hecate nationally.
Find out more about Yirra Yaakin and its artistic director Eva Grace Mullaley in this interview with Wesfarmers Arts Manager Helen Carroll.