Kmart Group grows its use of recycled fibres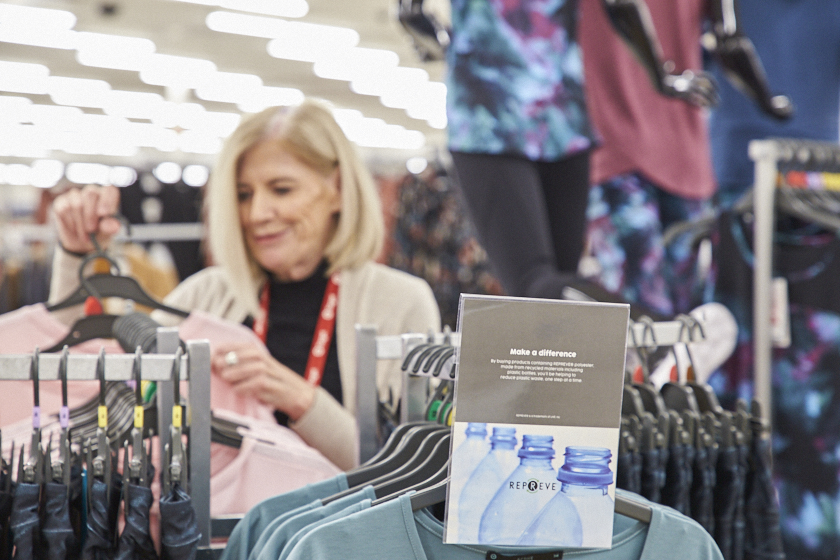 Kmart Group is committed to sourcing materials responsibly and in a way that minimises environmental impact. This includes reducing reliance on the limited natural resources required to produce virgin materials, by finding ways to keep existing materials in circulation and incorporating more recycled fibres in product ranges.
Following the successful launch of 15 activewear styles made with REPREVE® recycled polyester in August 2019, Target extended the use of recycled polyester to 20 styles, representing around 50 per cent of the overall Target activewear range in February 2020. The range contains a minimum of 60 per cent REPREVE® polyester made from recycled materials, including plastic bottles. The bottles are collected, washed and chopped into flakes, which is then melted and formed into a resin chip. The chip is melted and extruded into fibre, which is blended with elastane to create a performance fabric used to make the activewear range. A digital, social media and in-store marketing campaign educated customers on the role they can play in reducing plastic waste that would otherwise end up in landfill.

Building on the success of this range, Target has begun extending the use of recycled polyester across other categories, such as denim and swimwear, in support of meeting a long-term commitment of sourcing 100 per cent of polyester and nylon used in own brand clothing, towels and bedding with recycled materials by July 2024.

Similarly, Kmart has begun to incorporate recycled polyester in the Kmart activewear range by partnering with suppliers that are innovating to recover manufacturing materials and used garments to produce recycled polyester yarn. This demonstrates a significant step forward in technological advancement within the fashion industry and the ability to produce fibres using pre and post-consumer textile waste without compromising on quality.