Blackwoods, Coles and Toll Transport partner to support Indigenous Northern Territory communities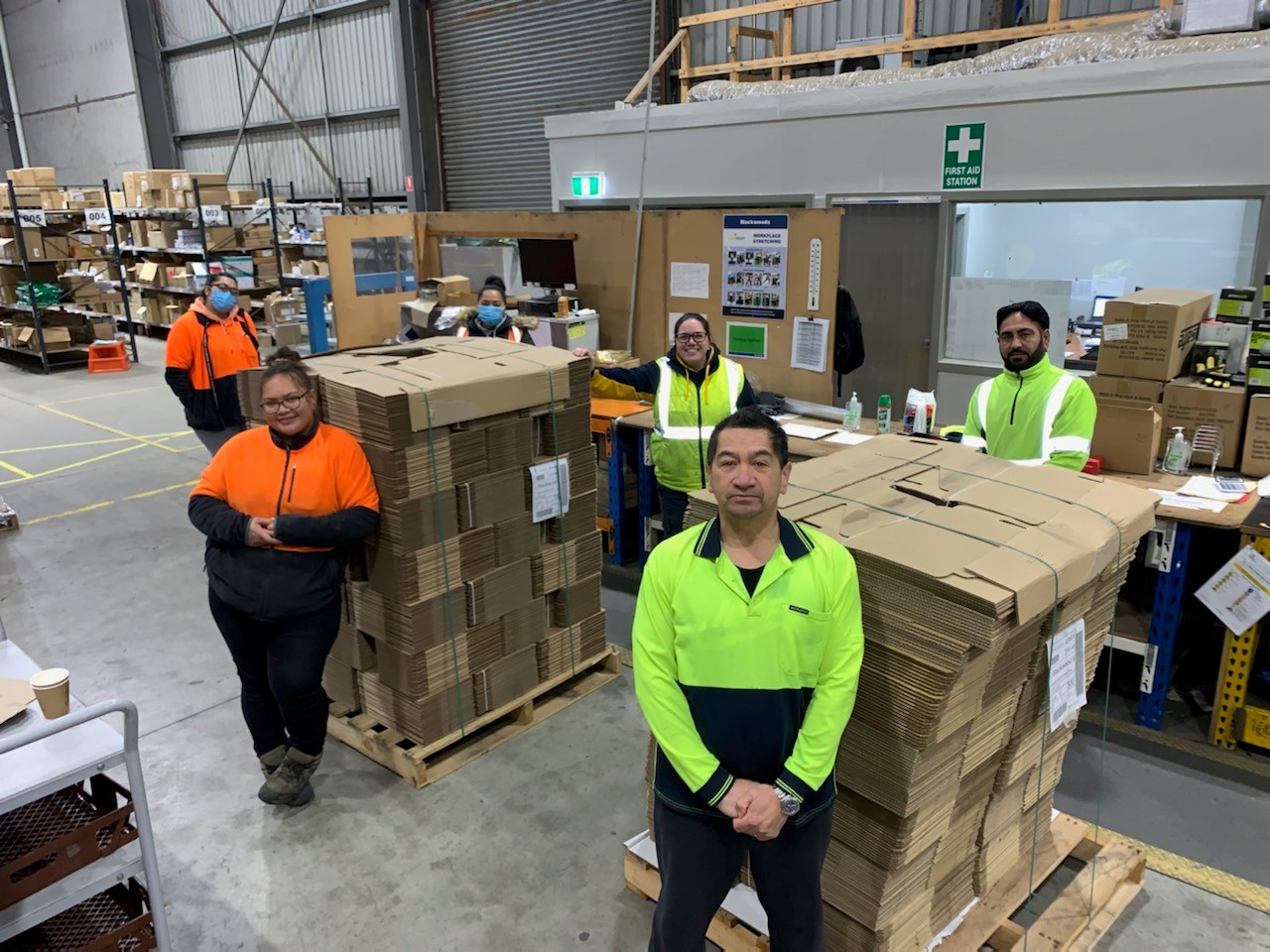 Blackwoods was honoured and inspired to collaborate with long-time partners Coles and Toll Transport to support remote Indigenous communities across the Northern Territory. Teaming up with Coleman's Printing in Alice Springs, the businesses rallied together to deliver over 80 pallets of food and grocery essentials – the equivalent of 50 tonnes.
Blackwoods' Altona and Retail Supplies Channel team ensured 2,400 boxes and lids, part of the Coles Emergency Relief packs, were safely delivered on 10 pallets to Coles Somerton Distribution Centre. Our donation of the boxes and lids played a small but important role in helping the program become a reality.

The packages were a welcome relief to remote communities such as Santa Teresa, Beswick and Elliott, which are located more than 700 kilometres from their nearest Coles store.

Blackwoods was delighted to contribute to this worthwhile initiative with Coles, which shares a passion for providing opportunities for Indigenous team members, suppliers, customers and communities.