Blackwoods and New Start collaboration delivers more than products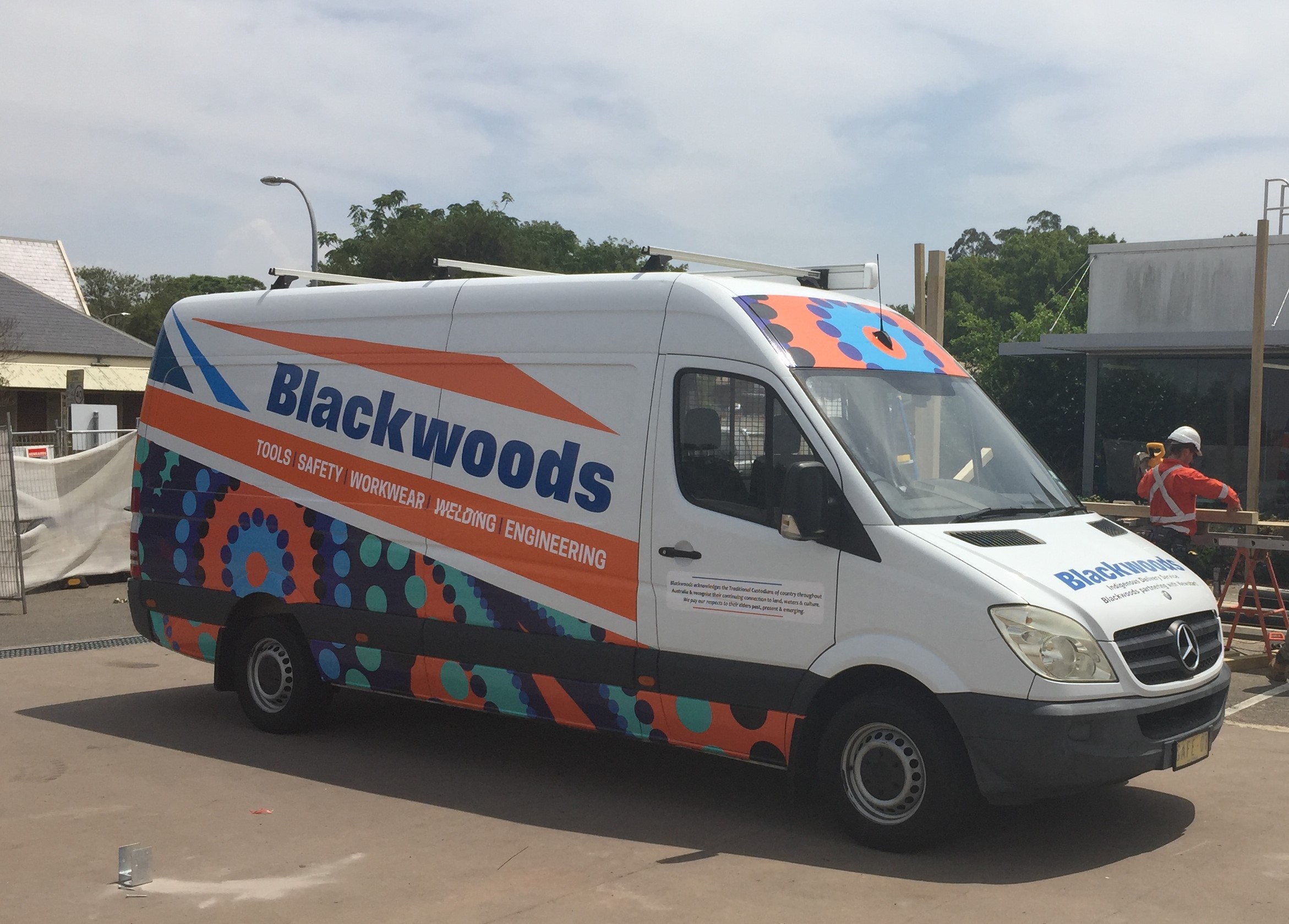 Blackwoods and New Start Australia have partnered to pilot a same-day delivery service for construction and infrastructure customers in the Sydney region. New Start is our Indigenous employment and labour hire partner and has been an integral part in Blackwoods' Indigenous employment program
The Blackwoods delivery van has been repainted featuring a colourful Indigenous design and an Acknowledgement of Country for all the Indigenous nations where we operate across the Sydney regions. New Start has provided an enthusiastic, experienced, and site-inducted Indigenous driver to be the face of this innovative program.
The introduction of a same-day delivery service supports our customers in the time-critical major project sector, provides an employment opportunity, and proudly showcases Blackwoods' support for Aboriginal and Torres Strait Islander culture and communities. Feedback from large construction customers working on several high-profile projects has been very positive.
Blackwoods is hoping to continue the pilot and eventually expand and tailor the service offering.