Coles reaches Indigenous employment milestone
More than 3,000 Indigenous team members recruited two years ahead of target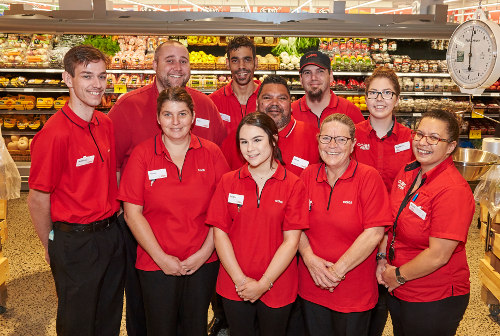 Coles has reached a major milestone in its employment of Indigenous people by recruiting more than 3,000 Indigenous team members across Australia at least two years earlier than expected.
Making it one of Australia's largest corporate employers of Indigenous team members, Coles announced in November it now employs 3,373 Indigenous team members across the nation.
By exceeding its 2020 target of 3,000 team members, Coles has now increased its percentage of Indigenous team members to three per cent, which is representative of Australia's Indigenous population.
Coles Managing Director John Durkan said the milestone was significant in the history of Coles as a 103 year-old Australian company.
"We are a better company for it. We think it's important to employ Indigenous people because it provides greater diversity in thinking and experiences, and expands our talent. It also means we have a team that represents the communities in which we operate," he said.
"In 2011, we had just 65 Indigenous team members. Now that number has jumped by more than 5,000 per cent to 3,373 today and over 170 team members are in skilled and leadership positions.
"But we won't stop here. We are committed to working with our Indigenous team members to build their careers and take up even more leadership opportunities."
Coles' dedicated Indigenous employment program - First Steps - has been instrumental in achieving the successful target.
Coles' First Steps program won the Human Rights Commission Business Award in 2015 and has been rolled out in 45 locations across Australia from Cairns in Queensland to Bondi in NSW, Whyalla in SA, Collingwood in Victoria to Kalgoorlie and Kwinana in Western Australia.
Wesfarmers Managing Director Richard Goyder said Coles was now one of the largest employers of Indigenous Australians in the corporate sector.
"Coles is showing it is leading the way in this very important area and setting an example for other corporates," he said.
"Employing Indigenous team members benefits Coles as a business through the diversity and talent it brings and is also the right thing to do. Indigenous Australians have much lower employment rates than other Australians and a vast health and life-expectation inequality between Indigenous and non-Indigenous Australians.
"All corporates have a role to play in addressing this disparity and I'd like to congratulate Coles for setting this goal and working so hard to reach it two years earlier than expected.