Our culture, ways of working and our talent
Experience the way we work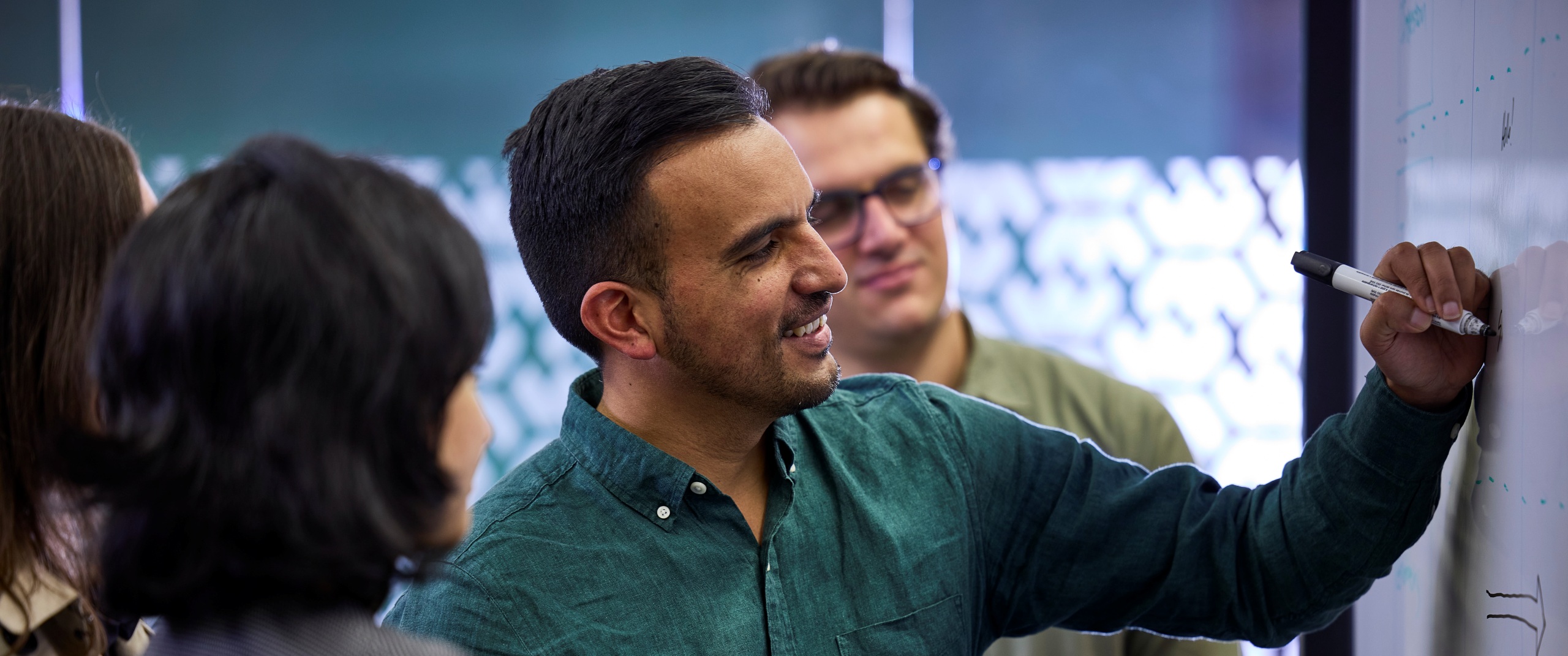 Our culture, ways of working and our talent
Our culture
We're results focused, but we're a business that cares. Here we are less about titles and more about everyone playing a valuable role. We provide autonomy and space with freedom to operate, without fear of failure. We're curious, open minded, and collaborative. And although we're thought leaders, we're humble, and willing to share knowledge and learn from one another.
Ways of working
We're committed to continually evolving our ways of working to suit the fluidity of our diverse teams. In a multi-faceted role, you'll experience a unique opportunity to combine your thought leadership with hands-on work that sees you owning the outcomes of your achievements. Your time will be spent on group strategic data and digital initiatives, and exploration of next-wave data and analytics to advance our data maturity. You'll have opportunities to rotate through our businesses, working on a wide variety of projects. With genuine support for flexible ways of working, you'll have the opportunity to shape your week and find balance between time in the office to collaborate with colleagues, and time at home to make things work for you.
Learning and development
Your ongoing development is important to us, so we've developed a formal career development framework to support learning, progression, and networking.
The culture we've created genuinely supports learning and development with ample opportunity to develop your skills on the job and through peer-to-peer learning. We'll support you to grow both technically and professionally.
Work with leading technology
Working with leading technology to solve problems – think Snowflake, Kubernetes and Tealium to name a few – and advanced machine learning models and analytics techniques, we make sure our people are equipped to do their job, but also that their skills are kept ahead of this fast-moving technical landscape.
The Wesfarmers Way
The Wesfarmers Way is the model for how we lead and sets out our core values and value-creating strategies which are directed at achieving the Group's primary objective of providing a satisfactory return to shareholders.
Diversity and inclusion
We strive to create an inclusive work environment, with particular attention to gender balance and the inclusion of Indigenous people. We provide opportunities for our team members to enhance their job performance and develop their careers.