Fifth Chief Executive Trevor Eastwood
Managing Director 1984-1992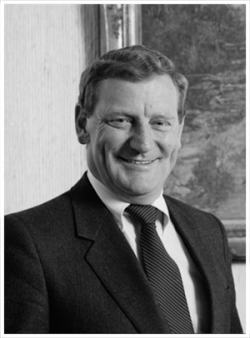 Trevor Eastwood joined Wesfarmers in 1968 as operations manager at Gascoyne Trading, was later put in charge of its meat operations and soon after became a divisional manager. John Bennison identified him as a successor and he did significant work into ways to measure and add to shareholder value. He took over as chief executive in July 1984 and became managing director when it completed its public listed a few months later. He oversaw the introduction of strategic planning and capital allocation systems which would support a pure focus, which remains today, on shareholder returns. In his eight years as CEO, Wesfarmers' market capitalisation increased from around $30 million to more than $1 billion. He would return as a director of Wesfarmers in 1994 and became Chairman in 2002 following Harry Perkins' death.